In Memory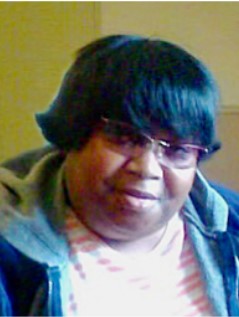 Frances (Brantley) McKinney
September 26, 1951 ~ June 8, 2023 (age 71)
Frances (Brantley) McKinney, 71, of South Bend passed away peacefully at 2:35 a.m. on Thursday June 8, 2023 at Trailpoint Village, South Bend.
Frances was born in South Bend on September 26, 1951 to the late Joe Brantley, Sr. and Lucille (Blakes) Jones. She was a graduate of Central High School. Frances was known as "Chief" by the people that knew her the best. With such a commanding spirit, she had a passion for serving others.
She loved to dance and she loved to cook for her family. She was a long time CNA that did her job well.
Frances is survived by her daughter; Jeanette Kamara of South Bend, her granddaughter; Beanita Brantley of South Bend, and her great grandchildren; Braylin, Avari, Sabrina, and Brielle. Also surviving is her sister; Brenda Leflore and brother; John Lee Brantley, and a host of other family, friends, and loved ones. Frances is also survived by her special friend; Larry Marbley.
Frances was preceded in death by her parents and her siblings; Jackie Foster and Joe Brantley Jr.
In keeping with her wishes, no services will be held.
Online condolences to the family may be sent via the Palmer Funeral
Homes website at www.palmerfuneralhomes.com
06/13/2023 EJS
Click here to see Frances' last Profile entry.