In Memory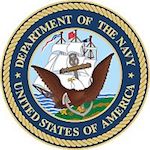 CHARLES F. CLAYWELL
Nov. 23, 1932 - April 23, 2009
BERRIEN SPRINGS - Charles F. Claywell, 76, of Berrien Springs, went to be in the hands of the Lord on Thursday morning, April 23, 2009, at Lakeland Regional Medical Center, St. Joseph, following a short illness. Funeral services will be held at 11 a.m. Monday, April 27, at the Berrien Springs United Methodist Church, with Reverend Cindy Parsons officiating. Friends are invited to visit with the family from 5 to 8 p.m.
Sunday, April 26, at the Allred Funeral Home in Berrien Springs, and to leave messages of condolence online at www.allredfuneralhome.com. In lieu of flowers, contributions in Charles' memory may be made to the church.
Charles was born in Terre Haute (Vigo County), IN, on November 23, 1932, the son of Earl C. and Harriett M. (Jamison) Claywell.
He enlisted in the United States Navy in 1951, and he proudly served his country aboard the U.S.S. Roanoke, CL145, in the Mediterranean. He achieved the rank of 2nd class Machinist Mate, and he was discharged from service in 1954.
He graduated from South Bend Central High School in 1956, after completing the Acme School of Tool Design in 1955.
On July 25, 1959, he married Mary Anne Miller in Chesterton, Indiana, at the First Methodist Church, and they have lived in Berrien Springs since 1962.
In his earlier years while living in South Bend, Charles was active in the S.P.E.B.Q.S.A. He worked in the field of drafting, design, and checking for 42 years for various companies in Indiana, Michigan, and Ohio. He enjoyed gardening and his home on Tudor Road and tending to his various trees and plants. The Claywells were members of the People of Praise in South Bend for 18 years and now attend the Berrien Springs United Methodist Church and the Reynolds Chapel United Methodist Church in Donalsonville, Georgia, and sang in the choir. Charles and Mary Anne were snowbirds, spending their winters volunteering for the National Park Service in Florida and California, and for the Army Corp of Engineers in Georgia. They enjoyed Georgia so much that they continued to camp there in the winter until this past winter.
Charles is survived by his wife, Mary Anne; two daughters, Marnie Dee Claywell and Laura Lee Claywell, both of Everett, Washington; and a nephew, Robin Knutzen. He was preceded in death by his parents; his half-sister, Mary Belle Knutzen; and a nephew, Derek.
Published by South Bend Tribune on Apr. 25, 2009.
01/04/2023 EJS
Click here to see Charles F's last Profile entry.