In Memory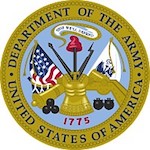 CHARLES W. BROWN
Aug. 7, 1929 - July 16, 2012
SOUTH BEND - Charles W. Brown, 82, of South Bend, Indiana passed away on Monday, July 16, 2012. He was born on August 7, 1929 to Mary Louise McMillian and Charles W. Brown in St. Louis, Missouri. Both parents preceded him in death.
He graduated from South Bend Central High School. He served in the Armed Forces and was honorably discharged.
Upon return from the service, he returned to South Bend, Indiana. He worked for South Bend Lathe and owned his own business, Charles Brown Maintenance. He enjoyed bowling and working with his hands, and in addition, was an amateur boxer. One of his loves was watching sports. The Chicago Bulls was his favorite team.
He leaves to cherish his memory, his wife, Maudie Brown; two daughters, Jacqueline (Larry) Johnson of Coral Springs, Florida and Carolyn Brown of South Bend, Indiana; one step-daughter, Janet Wade; four sons, Michael Brown, Maurice Brown and Troy A. Brown, all of South Bend, and James Jackson of Elizabeth, New Jersey; and two step-sons, James Welch Jr. and Gerald (Lashone) Dean of Oklahoma City, Oklahoma; 21 grandchildren; 41 great-grandchildren; 2 great-great grandchildren; a special first-cousin, Martha McMillian; and a host of nieces, nephews, other family members and friends.
He was preceded in death by his parents, Mary Louise (McMillian) Samuels and Charles W. Brown; and a son, Lance W. Brown. Funeral services for Charles W. Brown will be held on Monday, July 23, 2012 in New Life Fellowship Ministry, 2301 W. Dubail Street. Visitation will be 11:00 a.m. and services at 12:00 noon. Burial will follow in Riverview Cemetery. Visit www.clarkoneal.com to sign his guest book. Clark-O'Neal Funeral Home Inc. has been entrusted with arrangements.
Published by South Bend Tribune on Jul. 21, 2012.
01/03/2023 EJS
Click here to see Charles W's last Profile entry.