In Memory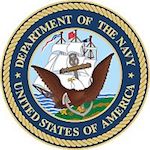 Richard L. "Dick" Botka, 91, of South Bend, IN, passed away at 11:50 a.m. Monday, February 2, 2015 at Memorial Hospital in South Bend, IN, surrounded by family.
Dick was born on January 6, 1924 to the late Louis A. and Hattie (Szymanowski) Botka in South Bend, IN, and was a lifelong resident. Along with his parents; Richard was also preceded in death by his sister, Evelyn Kulwicki; three brothers, Louis "Bubs" Botka; Chester Botka; Eugene Botka; three sisters-in-law, Eleanor Botka; Trudy Botka; Betty Botka; and two brothers-in-law, Bob Kulwicki; and Joseph "Lefty" Janiszczak.
Dick graduated from St. Stanislaus Catholic Grade School and attended South Bend Central High School.
After working several different jobs, Dick retired on September 29, 1989 from Hoosier Springs in South Bend, IN, where he worked many years as an inspector.
On June 14, 1947, he married Alice F. Barczykowski at Sacred Heart Catholic Church in South Bend, IN. They enjoyed 64 years of marriage, before Alice passed away on August 25, 2011.
Richard is survived by a daughter, Denise Botka of South Bend, IN; a son, Dennis (Sandra) Botka of South Bend, IN; five grandchildren, Emily (Jim) Matz; Lisa (Kevin) Nolan; Louis Botka; Stephanie Foreman; Sean Foreman; three great-grandchildren, Payton Matz; Sylvia Matz; Judah Matz; one sister, Alice Janiszczak of Howe, IN; two brothers, Clem Botka of South Bend, IN; John (Marilyn) Botka of South Bend, IN; and a sister-in-law, Nancy Botka of Granger, IN.
Richard was a member of Holy Cross Parish since 1948, where he belonged to the Harvest House and served as an usher for many years. Dick was proud of his contribution in getting the current church built.
Dick was a U.S. Navy Veteran of World War II, where he served in the Pacific Theatre. He was a lifetime member of the Veteran of Foreign Wars; a member of the former V.F.W. Post #8748; and a member of the Army Navy Club #146. Dick was an avid sports fan and volunteered as a coach for basketball, football, and baseball for Holy Cross Grade School, for many years. Dick loved golfing and bowling. He was a die hard Cubs and Notre Dame fan (except when they played Navy).
Visitation will be from 2-4 p.m. & 6-8 p.m. Thursday, February 5, 2015 at Kaniewski Funeral Home, 3545 N. Bendix Drive, South Bend, IN, where a Parish Rosary will be recited at 7:30 p.m.
A Mass of Christian Burial will be held at 11:00 a.m. Friday, February 6, 2015 at Holy Cross Catholic Church, 1050 Wilber Street, South Bend, IN. Burial will follow in St. Joseph Cemetery, where Military Services will be conducted by American Legion Post #284.
Memorial contributions may be made to: Holy Cross Catholic Church, 920 Wilber Street, South Bend, IN 46628.
To send online condolences, please visit, www.kaniewski.com.
01/03/2023 EJS
Click here to see Richard L's last Profile entry.