In Memory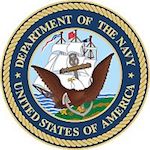 ROBERT BIBER
Feb. 12, 1927 - Dec. 20, 2010
MESA, AZ - Robert Lincoln Biber, 83, passed away peacefully on December 20, 2010, in Mesa, Arizona. Bob was born on February 12, 1927, in Brooklyn, NY, and had lived in NY and California before settling down in South Bend where he graduated from South Bend Central High.
He was also proud to have served in the U.S. Navy in the Pacific theatre during WW II.
Bob met and married his beloved wife, Dolores (Paskiet), in 1947. They raised their family in South Bend where Bob was a dedicated member of the South Bend Police Department and served a term as president of the Fraternal Order of Police.
He was also an avid bowler and participated over the years in a number of bowling leagues at Turners. After retirement from the SBPD in 1970, Bob and Dolores joined their children in California to start a new chapter of their life in Burbank. He retired from a second career at the Xerox Corporation in the 1990s.
Bob is survived by his daughter, Linda Biber of Creston, CA; son and daughter-in-law, Michael and Sharon Biber of Greenbrae, CA; grand-daughters, Katherine and Julia Biber; and sister, Kathy Willcoxson of Mesa, Arizona.
He was predeceased by Dolores in September 2010, and by his brothers, Bill and Jack, and his sisters, Phyllis Zallenick and Patricia Bussard.
Bob is celebrated for his hard work, generosity, gregariousness, and sense of humor. Above all, he is remembered as a caring husband and father.
Published by South Bend Tribune from Mar. 25 to Mar. 28, 2011.
01/02/2023 EJS
Click here to see Robert L's last Profile entry.