In Memory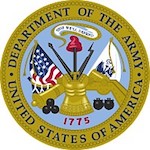 Lloyd F. Bucher
Lloyd F. Bucher, 49, of 3404 Newberg Dr., Mishawaka. was dead on arrival at the St. Joseph Hospital in Mishawaka at 12:47 a.m. today. He was employed by the Indiana Employment Security Division in South Bend. He was born Dec: 3, 1922, in South Bend, and lived here his lifetime. He was married March .5, 1945, in South Rend to Geneta Craft, who survives. Also surviving are his mother, Mrs. Dolly Bucher of Sommerville, N.J.; two daughters, Vicky and Windy, both at home; a brother, Robert S. of South Bend; and a sister, Mrs. Donald Evans of Sommerville, N.J.
A memorial service will be conducted Saturday in the Welsheimer Funeral Home, with the Rev. Harry Collier, pastor of the West-minster Presbyterian Church, officiating. Mr Bucher was an Army veteran of World War II. Memorial contributions may be made to the Cancer Society of St. Joseph County.
Sources: Ancestry.com, Newspapers.com, and FindAGrave.com
09/15/2023 EJS
https://www.findagrave.com/memorial/153081896/lloyd-frederick-bucher
Click here to see Lloyd F's last Profile entry.