In Memory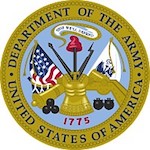 James W. Adamson
July 4, 1921 - Feb. 13, 2003
James William "Bill" Adamson, 81, of Eckman Street, South Bend, died at 7:05 a.m. Thursday, Feb. 13, in his residence following a lengthy illness. Mr. Adamson was born July 4, 1921, in South Bend to the late Earl D. and Etelka (Dice) Adamson and was a lifetime area resident.
On Nov. 1, 1947, in South Bend he married Betty Jo Christian who survives. Also surviving are three daughters, Patricia Jo (Michael) Williams of Warsaw, Ind., Suzanne (Ron) Head of Aiken, S.C., and Cynthia Jean (Brian) Lane of Edwardsburg, Mich.; a son, William Andrew (Laura) Adamson of Butler, Ind.; fifteen grandchildren, Andrew Jonathan (Hollis) Adamson, Elizabeth Anne (Nelson) Yoder, Thomas Isaac (Elizabeth) Adamson, Sarah Jane Adamson, Joseph William Adamson, James Robert Adamson, Mary Emeline Adamson, Rebecca May Adamson, Matthew Abraham Adamson, Daniel Stephan Adamson, Christine Marie Williams, Brian Lee Head, Melissa Leigh Head, Jennifer Amy Lane, and Michelle Lee Lane; and one great-granddaughter, Abigail Renee Adamson.
Bill was a June 1940 graduate of South Bend Central High School and has been very involved in the class of 1940 reunions and other class reunions since that time. He was also very active with the Riley Adult Athletic Booster club for man, many years as well as being tremendously involved with numerous athletic teams at the high school. He was also very active with St. Paul's Episcopal Church.
A memorial service will be held at 11 a.m. Monday, Feb. 17, in St. Paul's Episcopal Church, 616 Lincoln Way East, Mishawaka, Ind., with Rev. David Ottsen officiating. Cremation will take place at Michiana Crematory with burial to follow at Highland Cemetery. The family will receive friends immediately following the service in the church. Memorial contributions may be made to hospice of St. Joseph County, 111 Sunnybrook Court, South Bend, IN 46637 or the American Heart Association, Midwest Affiliate, Memorial & Tributes Program, P.O. Box 85-541, Chicago, ILL 60680-1541. Welsheimer Funeral Home, 521 N. William Street, is handling arrangements.
Sources: Ancestry.com, Newspapers.com, and FindAGrave.com
09/12/2023 EJS
https://www.findagrave.com/memorial/105633697/james-w.-adamson
Click here to see James William's last Profile entry.