In Memory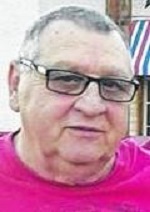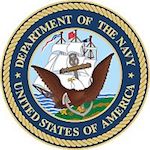 John Lee Carlson
Aug. 14, 1943 - Feb. 22, 2014

SOUTH BEND - John Lee Carlson, 70, died Sat., February 22, 2014 at Mountain Vista Hospital Arizona. Born Aug. 14, 1943 in South Bend, Indiana to the late Richard D. and Eleanor M. Carlson.
He attended South Bend Central High School. He married Sharon Lynn Walsh Jan. 31st, 1965. She preceded him in death May 16, 1982. As well as by a sister Elsie (Marie) Koons. He married Nancy Gail Dobosiewicz on July 22 2002 in South Bend and she survives. He retired from Bendix/ Allied Signal/ Honeywell in 2004.
He was a US NAVY Veteran who loved his family. His hobbies were NASCAR, he was an avid car, motorcycle, Street Rod enthusiast. He also enjoyed poker, boating, fishing, camping, coaching little league in the 70's at Chet Waggoner, football, basketball, collecting racing memorabilia, antiques, collectibles. He had an incredible sense of humor. He loved driving around in his 1930 model A Street Rod and won several trophies in local car shows. His dream car was purchased last year, 2013 Dodge Challenger R/T 5.7 V8 Hemi black on black. John obtained his Auctioneer License in 1988 and was a former owner of Golden Gavel auction.
He is survived by Brother Fred (Sue) Carlson, Sisters, Joanne Billie (Bob) Vandezande, Bonnie Carlson, Irene Joy Carlson (Dave) Drajer, children Renee Carlson (Mark), Ray Carlson (Leann), Step daughter Jody (Paul) Reed, Step son Jason Dobosiewicz, Grand children Larry Bybee (Danielle), Conan Bybee, David Hedtke (Stephanie), Bradlee Chase, Lacey Chase (Don), Rick (Alyssa) Carlson, Ashley (Tony) Carlson, Justin Barnard, Ryan Barnard, Jared Culp, Amelia Culp, Jenna Culp. Patrick Wantuch, Paeton Wantuch, Great-grand children Dylan Bybee, Miranda Bybee, Connor Gregory and soon to be announcing Landon Lee Chase!
Cremation has taken place, and services will be announced at a later date. .
Published in South Bend Tribune on Mar. 1, 2014.
02/05/2022 DEC
Click here to see John Lee's last Profile entry.