In Memory
Scott William Cashman - Class Of 1959 VIEW PROFILE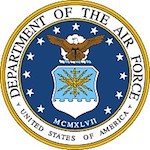 Scott William Cashman
April 11, 1941 - March 15, 2000

Scott W. Cashman, 58, of South Bend, Ind., passed away on Wednesday, March 15, in his residence. Mr. Cashman was born on April 11, 1941 in South Bend, and was a lifelong resident. He retired from the Northern Indiana Public Service Company (NIPSCO) in 1996, after 32 years of service.

He is survived by a son, Sean P. (Pamela) Cashman of Louisville, Ky.; his mother, Patricia K. Cashman of Mishawaka, Ind.; three sisters, Jude Cashman of Mishawaka, Kathleen (Martyn) Wills of South Bend, and Pattie Cashman of St. Louis, Mo.; and by a stepson, Jeffrey M Bourdon of Mishawaka.

He was preceded in death by his father, William J. Cashman in 1985.

Mr. Cashman was a graduate of Central High School, a U.S. Air Force Veteran and a member of the YMCA. He was an avid handball player and golfer. He was also a devoted Notre Dame fan and enjoyed working in his garden.

Funeral services will be held at 11 a.m. on Tuesday, March 21, in the KANIEWSKI FUNERAL HOME, 3545 N. Bendix Drive. Burial will follow in Highland Cemetery.

Friends may call from 5 to 8 p.m. today in the funeral home, where a Rosary will be prayed at 6 p.m.

Memorial contributions may be made to the YMCA of Michiana, 1201 Northside Blvd., South Bend, IN 46615.
Published in the South Bend Tribune on March 20, 2000
02/04/2022 DEC
Click here to see Scott William's last Profile entry.