In Memory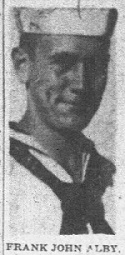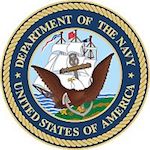 Frank J. Alby
1919 - 1943
Metal smith Second Class Frank John Alby served on the USS Strong DD-467 (Destroyer), and was Killed in Action when the ship got hit by a torpedo, broke in half and sunk, on July 5, 1943 and he is honored with a Purple Heart.
M2C Frank J Alby
BIRTH

South Bend, St. Joseph County, Indiana, USA

DEATH
5 Jul 1943 (aged 23–24)

At Sea

BURIAL
MEMORIAL ID
56758578 · View Source
12/20/2021 DEC
Click here to see Frank J.'s last Profile entry.