In Memory
Raymond Brenner Randolph Cordtz - Class Of 1938 VIEW PROFILE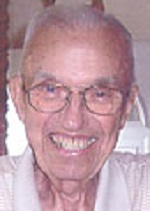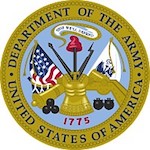 Raymond Brenner Randolph Cordtz
May 31, 1920 - Sept. 23, 2008

SOUTH BEND - Raymond Brenner Cordtz, 88, of South Bend, died at
12:15 p.m. Tuesday, September 23, 2008, in his residence surrounded
by his loving family. Ray was born May 31, 1920, in South Bend, to the
late Carl J. and Katherine H. (Matela), and was a lifetime area resident.
On November 22, 1942, in South Bend, he married Naomi B.
Mulhaupt, who survives. Also surviving are two daughters, Anne K.
Harman of Olathe, KS, and Susan M. (Ronald) May of Bloomington, IN;
four grandchildren, Michael Christopher Harman, Katherine (Matthew) Stephens,
Jennifer and Karen May; numerous great-grandchildren and one great-great-grandson.
He was preceded in death by a son, Michael R. Cordtz; a sister, Betty Robinson; and a
brother, Henry Cordtz. Ray retired in 1987 after 30 years as the co-owner of Wygant
Floral Co. and continued to work there until very recently. He and Naomi traveled
extensively throughout the world, including New Zealand, Thailand, Japan, China,
Canada and Singapore. Ray said that the greatest thrill of his life was walking on the
Great Wall of China. He was an avid, lifelong Chicago Cubs fan and hoped to see them
in the World Series. His greatest passion in life was flowers. He especially loved lilies
and dahlias, and was a member of the North American Lily Society, the Ohio Lily
Society, the American Orchid Society and was an honored member of the Golden
Circle of F.T.D. He was a lifelong member of Holy Trinity Lutheran Church where he
served on the church council and was treasurer of the building fund. Ray served in the
U.S. Army Air Corps in Asia during World War II where he was decorated with three
bronze stars. He also was a member of the Pioneer Auto Club and Danish Brotherhood.
He was especially fond of animals including his granddaughter Jennifer's border Collie,
Keely, who "is the smartest dog I ever saw." Ray lived life to the fullest and enjoyed
every single day, especially working in his garden. Funeral services will be held at 11
a.m. Friday, Sept. 26th, in Holy Trinity Lutheran Church, 51900 Mayflower Road,
South Bend, with Rev. Timothy Knauff officiating. Burial will follow at St. Joseph Valley
Memorial Park, Granger. Friends may call from 4 to 8 p.m. today, Sept. 25th, in the
Welsheimer Family Funeral Home, 521 N. William St., and in the church from 10 a.m.
until the time of services on Friday. Memorial contributions may be made to the Center
for Hospice and Palliative Care, 111 Sunnybrook Court, South Bend, IN 46637; or to
the Holy Trinity Lutheran Church Building Fund, 51900 Mayflower Road, South Bend,
IN 46628. Family and friends may leave e-mail condolences at welshfh@yahoo.com .

Published in the South Bend Tribune on 9/25/2008.
05/12/2022 DEC
Click here to see Raymond Brenner Randolph's last Profile entry.