In Memory
Willie Jose Golden - Class Of 1952 VIEW PROFILE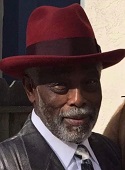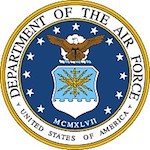 Willie J Golden September 21, 1934 ~ January 27, 2021 (age 86)
Willie Jose Golden, named Ben Cole at birth, was born to Matilda "Tilly" Cole on September 21, 1934 in Jackson, Tennessee. He was the last remaining of Tilly's five children. Willie is preceded in death by his mother, Tilly; his first wife, Hazleen Golden; second wife Barbara Golden; sister Willie Mae Taylor; three brothers: John Thomas Lacey, John Wesley and Jasper Cole and great-grandson Samson Zuriel Wright.
As a young boy, Willie and his family worked on a farm in Denmark, Tennessee. Willie's mother died and the owner refused to release him and his brothers to their aunts. The family story is that Willie's aunt, affectionately known as "My Mamie Howard", said, "I'm not letting this white man work my nephews to their death". His Uncle James went under the cover of night and stole the three youngest boys from the farm. Aunt Dora Merriweather quickly boarded them onto a bus headed for South Bend, Indiana. Brothers Willie, John Wesley and Jasper lived in a home on Scott Street with My Mamie and her daughter, Pearlie Mae, along with her three children, Verley, Robert, and Betty Mae. The next-door neighbor, Muriel Bailey, mothered the young boy Ben and later grandmothered his three children with Hazleen.
Willie attended Oliver Jr. High School through 10th grade and then transferred to Central High School. He left high school to work for the New York Railroad in South Bend as a Gandy Dancer (a track maintenance worker) where he had a reputation for being a strong and reliable worker. Willie married his high school sweetheart, Hazleen Young, and enlisted in the United States Air Force. With the USAF, he completed a tour of service in Korea. Upon returning home, Willie attended barber school in Gary, Indiana and became one of the best barbers in South Bend. He worked at RACO factory and retired from Bendix Brakes factory. Willie completed his work life as a dependable, no-nonsense bus driver for South Bend Community School Corporation.
Willie enjoyed fishing, bowling and playing baseball. In fact, he was befriended by the baseball great, Satchel Paige. Willie was an avid golfer who loved golfing in tournaments with his friends on the Par Putters Golf League to raise money for local charities. Willie loved to have fun and was a loyal friend to many. He was a civic-minded man. He was a Past Worshipful Master of St. Peter's Lodge – 31 Free and Accepted Masons, Prince Hall Affiliated. He was a member of the Shriners Mahomet No. 134, East Chicago, Indiana and the LaSalle Landing Lodge No. 298, South Bend. Willie was also a member of the Martin Luther King, Jr. Senior Men's Club in South Bend. Willie joined St. Augustine Catholic Church in the mid-1950's. He had a personal relationship with God and believed Him for his salvation.
Willie leaves to mourn five children: Valerie Golden (James), Glenda Golden-Bailey (Clifford) and Anthony Golden (Rose) of South Bend, IN; Cindy Toney of Douglasville, GA and Ophelia White of Atlanta, GA; two stepchildren, Demetra Corley and Shannon Debose of South Bend, IN; former wives and dear family friends: Gwen Golden and Annabelle Johnson of South Bend, IN; 14 grandchildren; 31 great-grandchildren; 2 great-great grandchildren and a host of beloved nieces, nephews, cousins, and many dear friends.
The family is appreciative of Firefly Homecare for the expert caregiving service provided by Ms. Tonya Hall and Ms. Renee Gonzalez. We are appreciative of the quality end of life care received from Elara Hospice and Respite Care. We are most appreciative of the love, kindness and excellent medical healthcare provided by Dr. Maureen Ziboh.
Funeral services for Mr. Willie Golden will be held on Friday, February 5, 2021 at 1:00 PM at Palmer Funeral Homes - West Chapel, 2702 Lincoln Way West, South Bend. Friends may call on the family for one hour prior to services at the funeral home. Online expressions of sympathy may be left at www.palmerfuneralhomes.com. The service will be livestreamed starting at 1pm on February 5th. The link is below:
https://www.youtube.com/watch?v=p5bqyKjujEM&feature=youtu.be
08/26/2021 JFC
Click here to see Willie Jose's last Profile entry.