In Memory
Robert William Eichstedt - Class Of 1937 VIEW PROFILE
Classmate deceased per obituary of son, William. Date of death unknown
10/03/2021 EJS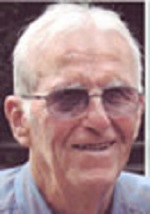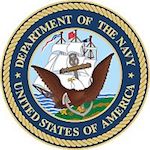 Robert William Eichstedt
Sep. 18, 1918 - Feb. 12, 2008

SOUTH BEND - Robert W. Eichstedt, 89, passed away on Tuesday, February 12, 2008. He was born on September 18, 1918, in South Bend, to Edward and Frances (Pendle) Eichstedt. As a lifelong resident of South Bend, he married Elizabeth "Bette" Zeichman on June 21, 1941. Along with his wife of 66 years, he is survived by three sons, Robert (Rita) Eichstedt, Mark Eichstedt and Richard Eichstedt, all of South Bend; three grandsons, Jeffrey, Scott and Michael; two granddaughters, Kristin and Michelle; a brother-in-law, Robert Zeichman of Grand Rapids, MI; two sisters-in-law, Irma Eichstadt of South Bend and Lorraine Eichstedt of Naples, FL; five nieces and five nephews. Robert was preceded in death by two brothers, Carl Eichstedt and Donald Eichstadt.

Robert was a World War II veteran serving in the US Navy aboard the USS ABSD-1 as a pharmacist's mate. After serving overseas he was then employed by the Studebaker Corporation and made custom cabinetry. In 1959 he started his own business Eichstedt Cabinet Top Company. After his retirement in 1981 he pursued his hobbies of traveling, fishing, bird watching, and his favorite two - gardening and woodworking.
From the SOUTH BEND (IN) TRIBUNE, February 15, 2008:
12/18/2021 DEC
Click here to see Robert William's last Profile entry.