In Memory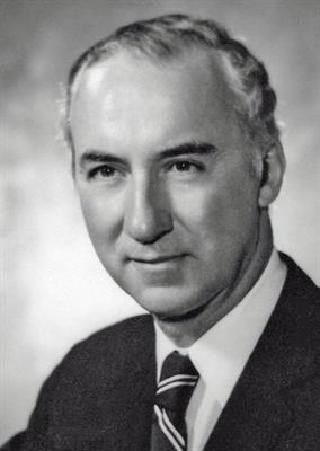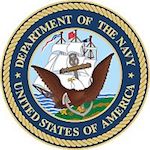 George C. Coquillard

Sept. 23, 1919 - Apr. 22, 2018

NOTRE DAME - George Clarke Coquillard died Sunday, April 22, 2018, peacefully in his sleep at Holy Cross Village, Notre Dame, Indiana.

George was born in South Bend, Indiana, on September 23, 1919, to Alexis Coquillard III and Mary Clarke Coquillard. He grew up on Lafayette Boulevard and spent much of his time at Leeper Park, where he excelled at tennis. Following graduation from Central High School, South Bend, George enrolled in Harvard University in Boston, Massachusetts, where he earned a Bachelor of Arts degree followed by an MBA from the Harvard Graduate School of Business.

George proudly served his country during World War II as a U.S. Navy lieutenant in the European Theatre of Operations. He received an honorable discharge and returned to South Bend where he started his business career with The Associates Company.

In 1950, George married the former Mary Theresa "Mease" Voll in a ceremony at Saint Mary's College, Notre Dame, Indiana. George's future employment relocated them to several cities including Los Angeles and La Joya, California; Chagrin Falls, Ohio; and Montpelier, Vermont. In 1985, George retired as Executive Vice President and Chief Investment Officer of National Life of Vermont (now National Life) where he managed the company's investment portfolio. In 2008, he and Mary Theresa moved back to South Bend.

Over his career, George served on several boards including Sibley Machine & Foundry Corporation in South Bend, Indiana, Sentinel Advisors, Inc. in Vermont, and Central Vermont Medical Center in Montpelier, Vermont.

George and Mary Theresa were generous benefactors to many people and organizations. They were avid patrons of the arts and supported artists and institutions in South Bend and in the other cities in which they resided. They were also enthusiastic travelers and travelled extensively throughout the United States and around the world, experiencing a rich variety of customs and cultures.

George had a soft spot in his heart for Perley School (now Perley Fine Arts Academy) in South Bend. The school, which was erected in 1902, was enlarged and rebuilt in 1951 on land donated by George's grandfather, Alexis Coquillard II, and was named for his grandmother, Maude Perley Coquillard. In 2015, the staff and students made George an honorary Perley School Fox, an honor he cherished.

George had ties to South Bend's earliest days as a settlement. His great-uncle, Alexis Coquillard, established a trading post in 1823 along the St. Joseph River and is considered to be a founder of what was to become the city of South Bend.

George was known to be a jokester and a master of sarcastic wit. He teased his family and caregivers and kept them entertained.

George was preceded in death by Mary Theresa, the love of his life, after 63 years of marriage. His parents, Alexis and Mary Coquillard; brothers, Alexis IV and John Coquillard; and his sister, Mary Lois Coquillard Pottiger also preceded him in death. George is survived by his brother, David (Patty) of Dana Point, California, 28 nieces and nephews whom he affectionately called his "mutts," numerous extended family members, and many dear friends.

The family expresses deep gratitude to the staff of Holy Cross Village for their assistance and many kindnesses over the past 10 years, and to the Center for Hospice Care for their compassionate attention.

Visitation will take place from 4:00-7:00 p.m. on Friday, April 27, 2018, at Palmer Funeral Home-Hickey Chapel, 17131 Cleveland Road, South Bend. In keeping with George's wishes, a graveside service will be held at 11:00 a.m. on Saturday, April 28, 2018, at Cedar Grove Cemetery on the campus of the University of Notre Dame, Indiana.

In lieu of flowers, memorial contributions may be made to: The Mary Theresa and Helen Georgina Voll Scholarship, Saint Mary's College, 110 Le Mans Hall, Notre Dame, IN 46556; South Bend Museum of Art, 120 S. Dr. Martin Luther King Jr. Blvd., South Bend, IN 46601; or to Ivy Tech Scholarships, c/o Community Foundation of St. Joseph County, 205 W. Jefferson Blvd., Suite 610, South Bend, IN 46601.

Online condolences may be left for the family at www.palmerfuneralhomes.com.
Published by South Bend Tribune on Apr. 26, 2018.
8/25/2021 EJS
Click here to see George's last Profile entry.