In Memory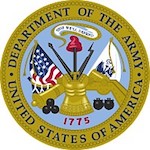 BENDER, William W.
Age 87
Centreville
Passed away July 7, 2006 at his home. Bill was born in South Bend, Indiana, on April 7, 1919, the son of Albert and Elsie (Vedder) Bender. Bill was active in the Boy Scouts, and later graduated in 1937 from Central High School in South Bend, where he played baseball and basketball for legendary coach John Wooden. He attended Ball State Teachers College, where he was a member of the Phi Kappa Gamma Fraternity and also of the "B" Club. Bill served in the US Army as a Staff Sgt. of Military Police in England and France. After the war he returned to Ball State and graduated in 1948.
On January 11, 1947 he married Mildred "Midge" E. Boss.
He received his Master's Degree in School Administration from Western Michigan University in 1965. Bill taught school in Centreville for 33 years, also serving as coach and principal during that time. He also ran the School Summer Recreation, and served as an announcer at Centreville Football Games. Bill was inducted into the Centreville Hall of Fame in 1995.
Bill was a wonderful son, husband, father, grandfather, friend and teacher. He was actively involved in community service. He was a member of the First Presbyterian Church in Three Rivers/Centreville, where he served as an elder. He was a lifetime member and Master Mason of the Mt. Herman Masonic Lodge #24, Centreville, and received 32nd Degree Scottish Rite status. Other memberships included the American Legion Post #170, Three Rivers, Three Rivers Elks, Centreville Lions' Club, where he had served as president, Centreville Village Council Member for 27 years, Zoning Board Member, and Centreville Community Association.
Bill had also been active in golf, bowling, basketball and softball leagues, and the Centreville Euchre Club. Bill was a member of the MARSP, NEA, MEA. In 1996 he and his wife Midge were chosen as Centreville Citizens of the Year. Bill is survived by his wife of 59 years, Midge Bender of Centreville; daughters, Barbara ( Robert) Robinson of Mendon, and Pattie Sue Bender of Centreville; and 2 grandchildren, Patrick Robinson and Elizabeth Robinson.
He was preceded in death by his parents.
Relatives and friends will be received at the Eley Funeral Home in Centreville Monday from 4 - 6 p.m. and Tuesday from 2-4 and 6-8 p.m., where Masonic Services will be held at 8 p.m. Tuesday. Religious Services will be held 11 a.m. Wednesday at the First Presbyterian Church with Pastor Randall Painter officiating. Interment will be in Prairie River Cemetery, Centreville with Military Honors conferred by American Legion Post # 170. Memorial contributions may be made to the Midge & Bill Bender 4-H Scholarship, First Presbyterian Fine Arts Program, Centreville Athletic Dept., Three Rivers Hospice, Centreville Rescue or the charity of one's choice.
Published by Kalamazoo Gazette on Jul. 8, 2006.
01/01/2023 EJS
Click here to see William W's last Profile entry.