In Memory
Information from Bill Frame 02/18/2021.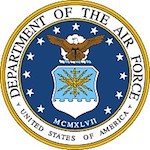 Sylvester Coalmon Jr.
Jul. 22, 1939 - Oct. 9, 2012

SOUTH BEND - Mr. Sylvester Coalmon, 73, who resided on East Ewing Street, South Bend, Indiana, passed away at 2:20 p.m. on Tuesday, October 9, 2012, at Michiana Health & Rehabilitation Center.

Sylvester was born to the union of Sylvester and Tressia (Thornton) Coalmon on July 22, 1939, in Clarksdale, Mississippi. He attended grade school in South Bend, Indiana, and graduated from Central High School in 1958, where he was an outstanding basketball player. Sylvester and brother John were front-court leaders on one the greatest championship teams in Hoosier history: South Bend Central's 1957 team was the second to finish the season unbeaten. He attended Northwestern University, Fordham and Tennessee Tech, graduating with a Master's Degree from Indiana University. His many accomplishments include: President of the National Honor Society, and inductee to the Indiana Basketball Hall of Fame, 2006. In addition, he served his country in the United States Air Force for five years.

Mr. Coalmon was a Certified School Teacher for the South Bend Community Schools for 20 years. He served as a mentor, teacher, role model and friend. He also was employed part-time in Environmental Services for Memorial Hospital with 30 years service.

Family members who preceded him in death include his parents, Sylvester and Tressia Coalmon; a daughter, Kathy Weston; a son, Phoenix Coalmon; his sister, Katherine Coalmon; and three brothers, Huey, Richard and Walter Coalmon.

Survivors left to cherish his memory include his beloved wife of 29 years, Helen Johnston; his daughter, Tammy (Chris) Bumphus; four grandchildren, Blair Bumphus, Shaquwan Coalmon, Quadesjah and Quarles Mack; sisters, Laverne Coalmon and Irene King, both of South Bend, Karen Griffen of Monee, IL, and Carol Stewart of Steger, Illinois; brothers, John (his wife, Betty) and James Coalmon, both of New York, and Dr. Perry Coalmon of Nicaragua; adopted children, Thereasa Morales and Freeman (Michelle) Irby; sister-in-law, Sarah Coalmon of South Bend; foster granddaughter, Olivia Bowers; foster grandson, Jason Hill; along with a host of nieces, nephews, other relatives and friends.

Funeral services for Mr. Sylvester Coalmon will be held at 11:00 a.m. on Tuesday, October 16, 2012, at Pentecostal Cathedral Church of God in Christ. Viewing will take place at the church from 10:00 a.m. to 11:00 a.m.

Alford's Mortuary has been entrusted with arrangements, where friends may e-mail messages of condolence to alfordsmortuary@att.net, c/o the Coalmon family.
05/02/2022 DEC
Click here to see Sylvester's last Profile entry.