In Memory
Alice Pauline Gondeck (Craven) - Class Of 1944 VIEW PROFILE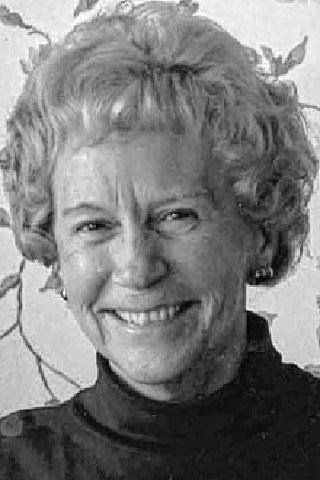 Alice Craven

Feb. 9, 1927 - Jan. 29, 2018

ELKHART - Former longtime resident of Elkhart, Alice Pauline Craven, age 90, passed away peacefully in the loving care of her family and staff on January 29, 2018 at Seton Hospital in Austin, Texas.

Alice was born on February 9, 1927 in South Bend, Indiana to Ike and Genevieve Gondeck. She attended Holy Cross Catholic School and graduated from South Bend Central High School, Class of 1945. She moved to Denver, Colorado after high school to study nursing at St. Joseph's Hospital. She later received her B.S. in Nursing from Marquette University in Milwaukee, Wisconsin. After she was married she taught nursing at St. Vincent's Hospital in Indianapolis. Her passion for nursing included surgery and education.

She married Patrick F. Craven of South Bend, Indiana on January 26, 1952. Alice moved to Indianapolis with her new husband while he attended and completed dental school at Indiana University. They later moved to Elkhart where they raised four children together.

Alice and Pat became parishioners of St. Thomas the Apostle Catholic Church in Elkhart in 1958, and Alice was a member there until moving to Austin, Texas. She volunteered to help with numerous activities at the church as well as in the community. She was an active member of the Elkhart Chapter of the Tri Kappa Service Sorority and served as chapter president in 1971.

Alice moved to Austin, Texas in 2006 to be closer to her children. While living in Austin she made many friends, and continued to live an active life in spite of the effects of Parkinson's disease. She confronted the disease directly and fought back daily against its effects without complaint.

She loved socializing with family and friends, and played bridge regularly throughout her adult life. She loved animals, especially the cardinals and bunny rabbits in her back yard, and dogs of any kind. She followed Notre Dame football closely.

Above all, Alice was a loving and caring wife and doting mother. Her family was her treasure in life and she always cared for and enjoyed them more than anything in the world. Her children were the everyday focus of her motherly love. Alice shared that same love and devotion with her grandchildren. All in all, her happiest times were always those spent surrounded by her family.

Alice will be remembered as a kind and generous soul to all who knew her. Her bright outlook was unfailing and a model for how best to live a full and happy life.

Surviving are her four children, spouses and grandchildren: Leslie Craven and her husband Sheldon Markowitz of Austin, Texas; Eric Craven and his wife Lisa and granddaughters, Caroline and Elizabeth of Austin; Meredith Craven of Austin; and Kelly Craven of Washington, DC. Also surviving is her niece, Charmaine Crocket of Albuquerque, New Mexico.

She was preceded in death by her parents; her husband, Pat on January 27, 1995; and one sister, Lorraine Crockett.

The family of Alice would like to thank her Austin caregivers, particularly Nancy Truschel, LaTonya Mathis, Stephanie Carriker, and Olivia Patterson for their loving care and compassion. They were not only professional caregivers, they were so much more than that.

A Memorial Mass is planned for the spring at St. Thomas the Apostle Church in Elkhart, with burial in Rice Cemetery.

In lieu of flowers, the family kindly requests that memorials in Alice's honor and memory be directed to St. Thomas the Apostle Catholic Church in Elkhart; or The Michael J. Fox Foundation for Parkinson's Research.
Published by South Bend Tribune on Feb. 11, 2018.
8/25/2021 EJS
Click here to see Alice Pauline's last Profile entry.