In Memory
Dorthea Louise Dunkin (Looney) - Class Of 1944 VIEW PROFILE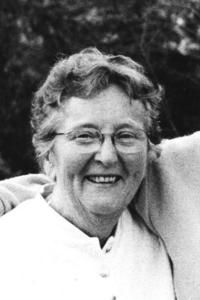 Dorthea L. Dunkin Looney
Dorthea L. Looney (Dunkin) of Chatsworth, NJ, died peacefully at home on Wednesday, January 8, 2014. Dorthea is survived by her loving husband of 63 years, John F. Looney. She was preceded in death by her daughter, Kathy Reynolds. Dorthea was the mother of Kathy and Jeff Reynolds, Kris and Chuck Harris, Betsy and Neal Hughes, Tim and Linda Looney, and Terry and Bob Meiers. She was Granny to seventeen grandchildren and seventeen great grandchildren.

Dorthea was a lifelong member of Alpha Gamma Delta sorority. She enjoyed bridge and played with the same group of friends for over 50 years. Dorthea loved all kinds of sewing, needlework and crafts. The homes of her family & friends are filled with her handiwork. After teaching elementary school for 40 years, Dorthea enjoyed many years of retirement with her extended family.

A Memorial Mass will be celebrated Monday, January 13th , 10:30am at St. Mary of the Lakes Catholic Church, 40 Jackson Rd., Medford, NJ. Arrangements by Lechner Funeral Home, Medford, NJ.
In lieu of flowers, donations can be made to Samaritan Hospice.
05/15/2022 EJS
Click here to see Dorthea Louise's last Profile entry.