In Memory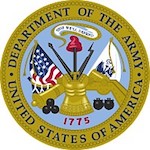 Norville W. Chamberlain
Aug. 26, 1924 - April 19, 2011
SOUTH BEND - Norville W. Chamberlain, 86, of South Bend, passed away at 8:53 a.m. Tuesday, April 19th, in Hospice House of St. Joseph County after an extended illness. Mr. Chamberlain was born on August 26, 1924, in Portland, Indiana, and had resided in the area his lifetime.
On June 6, 1947, in Chicago, IL, he married the former Margaret E. Parhad, who survives. Also surviving are three sons, Ronald L. Chamberlain and James C. (Diana) Chamberlain of South Bend, and Dennis W. (Jennifer) Chamberlain of Elkhart, IN. Surviving also are six grandchildren and nine great-grandchildren whom he loved and cherished.
Mr. Chamberlain retired in 1986 from the Kroger Company as a refrigeration and air conditioning technician. He retired after 23 years of service. Norville was a member of the Masonic Lodge #45 and the Chain-o-Lakes Conservation Club.
Visitation hours will be from 4 to 8 p.m. today, April 21st, in the Hanley & Sons "Southwest Chapel" Funeral Home. A Masonic service will take place at 7 p.m. in the funeral home. Funeral services will be held at 11 a.m. Friday, April 22nd, in the funeral home, with Pastor E. Willsberg of Hospice officiating. Burial will take place at Chapel Hill Memorial Gardens, Osceola, IN. A military graveside service will take place. Mr. Chamberlain was a veteran of the U.S. Army, serving in WW II.
The family request that all memorial contributions be made to the Hospice and Palliative Care Center, 111 Sunnybrook Court, South Bend, IN 46637. The HANLEY & Sons "Southwest Chapel" Funeral Home, located at West Ireland Road/Indiana 23, South Bend, handled arrangements and services and extends its deepest sympathy and heartfelt prayers to the Chamberlain family.
Published by South Bend Tribune on Apr. 21, 2011
09/16/2023 EJS
https://www.legacy.com/us/obituaries/southbendtribune/name/norville-chamberlain-obituary?id=13812525
Click here to see Norville Wayne's last Profile entry.