In Memory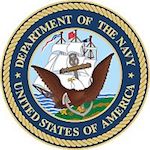 Harold Eugene Brewer
Memorial services for two South Bend brothers, K. Virgil Brewer, 51, of 1134 Sussex Dr., and Harold Eugene Brewer, 48, of 2709 Mishawaka Ave., who were killed in a plane crash near Globe, Ariz. on March 22, were to be held today in South Bend.
Services for Harold Eugene Brewer were to be conducted today by Rev. Lemna at 10 a.m. today in the Hollis Funeral Home. Burial will be in St. Joseph Valley Memorial Park. Mr. Brewer was also employed by Gates Chevrolet Corp. He was born in Grant County, Ind. on Nov. 19, 1924.
On Sept. 1, 1961, in South Bend, he married Donna Belle Pixley, who survives, Also surviving are his father, Chester Brewer of Mesa, Ariz.; three sons, Rick Brewer, stationed with the U.S. Navy in Hawaii. Allen Pixley of South Bend, and Robert Joseph Brewer, at home; three daughters, Mrs. Pamela Eakins of Mishawaka, and Debra Pixley and Cynthia Ann Brewer, both at home; and three grandchildren.
Mr. Brewer was a member of the Eagle Lake Yacht Club, Edwardsburg, Mich. He was a World War II Navy Veteran. Memorials may be given to the River Park United Methodist Church, of which he was a member.
Sources: Ancestry.com, Newspapers.com, and FindAGrave.com
09/13/2023 EJS
https://www.findagrave.com/memorial/45054934/harold-eugene-brewer
Click here to see Harold Eugene's last Profile entry.