In Memory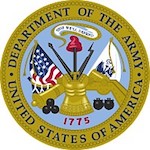 Robert August Audenaert
July 28, 1928 ~ February 24, 2013 (age 84)
Robert August Audenaert, 84, died peacefully on Sunday, February 24, 2013, of an apparent heart attack.
Bob was born July 28, 1928, to the late Peter & Clara Mickiewicz. On May 15, 1954, he married H. Theresa Karczewski at St. Casimir Church. She preceded him in death on June 17, 2007. He missed her terribly. He is now with her, his parents, his siblings, Rosemary (Jasinski) & Ron, and his infant daughter, Sue Ann.
Bob graduated from South Bend Central High School in 1947. A hard worker, Bob worked at Bendix for 32 years. He commented many times about how much he enjoyed his job and fellow co-workers. After he retired in 1989, he took a part time job at Hertz Rent-a-Car. That "part time job" lasted 19 years. There, too, he was happy to work. He held many jobs over the years, starting with the former Cozy Theater, Studebaker, Oliver, and Mirror Press. He worked as a surveyor's assistant, a library currier, a press man, and a delivery man. All work was honorable, as was he.
He served his country in the US Army as a peace keeper in Germany. He told many stories about Baumburg, Germany.

His family was his life. Left to honor his memory is his daughter, Ann Marie Sommers, who admired, respected and loved him more than words can express, and his two grandchildren, Lisa and Jonathan. He was so proud of Lisa's accomplishments in school, in drama club at Riley and as the smallest and feistiest little kid on Holy Cross' basketball team. Jonathan was his boy! He couldn't pass a little league without reminiscing about baseball games watched there, and about the quality of the popcorn served. Jon's swimming career at Riley and now Franklin College was a source of daily conversation and pride. The rest of the family will miss him too, including Lorraine Audenaert, Robert Jasinski, Sally Karczewski, and Ben Karczewski along with a number of nieces and nephews. His extended family of Steve, Susan and Jenny Sommers, and Eric and Amanda Davis brought him much happiness, joy and peace.
Above all and everything was his faith in God. Bob was a shining example of living his faith. He carried his crossed without complaint and was always there to help someone. He always told Ann Marie that God always comes first. Our family handled many difficulties through our faith in God and the support of our family and friends.
Bob faithfully attended St. Casimir Church, where he was an usher, a member of The Married Men's Club, and the Holy Name Society. He was a staple at every St. Cas event!
Visitation will take place from 2 - 8 p.m. Wednesday, February 27, 2013, in the Kaniewski Funeral Home, 3545 N. Bendix Drive, South Bend, Indiana, where a Parish Rosary will be prayed at 4 p.m. A Mass of Christian Burial will be celebrated by Rev. Thomas Lemos, CSC, at 10 a.m. Thursday, February 28, 2013, in St. Casimir Catholic Church, with entombment to follow in St. Joseph Cemetery.
Donations may be made in Bob's memory to St. Casimir Catholic Church.
To sign the guest book online, please visit Kaniewski.com.
He now enjoys the Peace of Paradise.
05/27/2022 EJS
Click here to see Robert August's last Profile entry.