In Memory
Robert Joseph Adams - Class Of 1946 VIEW PROFILE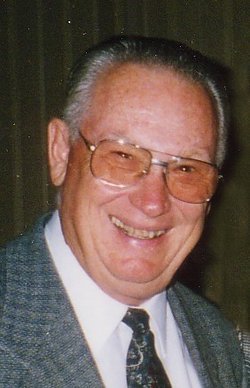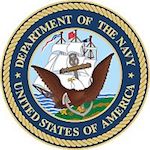 Robert Joseph Adams
Robert Joseph Adams, 86, of South Bend, IN went home to be with the Lord on Saturday, May 31, 2014. Robert was born on December 11, 1927 in South Bend to Bert and Mary (Oldani) Adams.
He was preceded in death by his parents and his brother Leonard Adams. He was also preceded in death by his son David Vere Adams.
During his leave from the Navy on June 15, 1947, "Bob" married his high school sweetheart, Elenora Frances Bartholomew, who survives him. They were married for 66 years. Bob is also survived by five of his children, Robert J II of Walkerton, Sharon (John) Byorni of South Bend, Diana (Thomas) Lykowski of South Bend, Barry of Columbus, OH, and Rosemary (John) Wampler of Tallahassee, FL; 15 grandchildren, Peter, Becky, Kevin, Larry, Joseph, Jennifer, Jessica, Mark, Mary, Megan, Eric, Rachel, Alex, Cassandra, and David; and 3 great- grandchildren.
Bob was a lifelong resident of South Bend, IN, graduating from Central High School in 1946. While there he played basketball for the legendary John Wooden. Bob was one of Coach Wooden's "boys" and was frequently visited by Coach Wooden whenever he was in town. After graduating high school, Bob entered the Navy and received an honorable discharge in 1948. Upon his return from the Navy, Coach Wooden offered Bob a full scholarship to play for him at UCLA. However, Bob wanted to stay closer to home and family. Wooden decided if Bob couldn't come to UCLA then he wanted Bob to play for his dear friend Coach Bill Perigo who had just accepted the head coaching position at Western Michigan University. So Bob went on to play for Western Michigan setting many records as he had in high school. He became a 3-time Mid-America player and conference scoring champ while playing and defeating the #1 team in the country. He was later inducted into the Western Michigan University Hall of fame in 1986. The first in his family to graduate from college, he received his BS in Business in 1952.
He then returned to South Bend to work at Bartholomew's, Inc., alongside his father-in-law, who had started the business. After his father-in-law passed in 1958 he assumed the responsibility for Bartholomew's. Bob successfully grew the store and continued the tradition of a family business involving all six of his children. Bob retired to let his three sons run the business until 1997 when it was purchased by a group in Chicago.
Bob was an avid sports fan who loved to play ball, bowl, and golf. He traveled and played in many tournaments with great success. He was a long time member of the South Bend Country Club which he cherished for 35 years with his dearest of friends. Bob also had a very deep faith in his Lord. He was rooted in and attended Emmaus Lutheran Church for many years while raising his children along with the strength of his soulmate and wife Elenora whom he deeply loved and respected his whole life. Bob and Ele later became members of Bethel Chapel in LaPorte and developed an even deeper love for their Lord and Savior Jesus Christ. Bob's desire to win, his good name, the discipline of an athlete, his honesty, and more importantly, his faith, led to Bob's success and recognition in life. A loving and generous husband and father, he will be dearly missed by many. A good name is better than fine perfume. And the day of death better than the day of birth. (Ecclesiastes 7:1)
Visitation will be held from 6-8 pm Wednesday, June 4, 2014 at Chapel Hill Funeral Home in Osceola. There will also be one hour of calling prior to the 1:00 pm funeral service on Thursday, June 5, 2014 at Chapel Hill. Entombment will follow in Chapel Hill Memorial Gardens, Osceola.
In his memory, donations may be made to the Humane Society, or Bethel Chapel of LaPorte, Indiana.
05/07/2022 EJS
Click here to see Robert Joseph's last Profile entry.