In Memory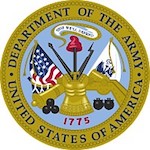 Travis George "T.G." Budd
Travis George "T.G." Budd He was born on December 9, 1923 in Detroit, Michigan to Kathryn (Peart) and Clarence Eugene Budd.

He is survived by his wife of 58 years, Rosemary, of Indianapolis; a daughter Janice Rose Doublestein of Indianapolis; a son Charles Robert of Naperville, Illinois, and five grandchildren: Allison and Andrew Budd, and Matthew (Libby), John and William Doublestein.

He was preceded in death by his parents, sister Rosemary Stevens of San Antonio, Texas, and a brother Charles Eugene of Charlevoix, Michigan.

During World War II T.G. served in the Military as a radio operator. He was a graduate of the University of the Michigan School of Engineering with a Masters in Engineering from the University of Wisconsin, and a Masters in Business Administration from Wayne State University. He was a retiree from the Bendix Corporation of South Bend, Indiana, where He was a brake engineer and systems analyst; and from Prudential Securities where he was a financial analyst.

He was a member of the Scottish Rite of Free Masons, Valley of South Bend, where he held the honorary 33rd degree, the York Rite, and the Red Cross of Constantine. In 2003 he received the Michigana "55 Plus" Volunteer of the Year Award for his service with Meals on Wheels and the Northern Indiana Historical Society. He was a past president of the South Bend Kiwanis Club. Formerly a member of the First Presbyterian Church of South Bend, he served as elder, deacon and trustee. He was a member of the University Club of Notre Dame and the 100 Dance Club.

He enjoyed dancing, travel, speaking fluent German, and playing piano by ear. Always the perpetual student, he studied photography, Astronomy, TV repair, Russian and the bagpipes. Many of his friends enjoyed the piano CD he made. T.G. and wife moved to Westminster Village North, a retirement community in Indianapolis in May of 2005.

Burial will be at Cook Historic Cemetery, Burt, Michigan. Flanner and Buchanan Funeral Center-Lawrence is in charge of Arrangements.
05/10/2022 EJS
Click here to see Travis George's last Profile entry.