In Memory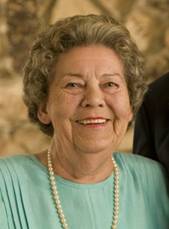 Norma Bair Melchor
Norma Melchor, Sept. 16, 1924-Feb. 17, 2012, resident of Los Altos Hills, passed away peacefully at the age of 87. She is survived by her husband, Jack; her children, Greg (Alice), Kay, and Jeff (Gordon); 7 grandchildren, and 2 great-grandchildren.
Norma's family invites all caring friends to her memorial service Thursday, February, 23, 2012 at 2:00 pm at the Los Altos United Methodist Church, 655 Magdalena Ave, Los Altos, CA 94024 and reception following at the Los Altos Golf and Country Club, 1560 Country Club Drive, Los Altos, CA 94024.
In lieu of flowers, contributions may be sent in memory of Norma to El Camino Hospital Foundation, 2500 Grant Rd PAR116, Mountain View, CA 94040. Additional information can be found at spanglermortuary.com.
Published in San Jose Mercury News/San Mateo County Times on February 22, 2012
05/17/2022 EJS


Click here to see Norma Jean's last Profile entry.