In Memory
Donald Lee Easton - Class Of 1945 VIEW PROFILE
Donald Lee Easton
Information of Donald's passing obtained from his sister Ruth Ann's obituary. Date of date is unknown.
10/24/2021 EJS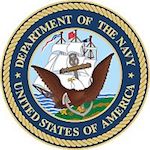 Rev. Donald Lee Easton
Jul. 20, 1927 - Jan. 5, 2005
The Rev. Donald L. Easton, 77, Martinsville, died at 11:03 p.m. Jan. 5, 2005, at St. Francis Hospital & Health Centers in Beech Grove.

The son of the late Glen L. and Martha Marie (Chatfield) Easton, he was born July 20, 1927, in Hastings, Neb. His wife, Ruth Ann (Leonhard) Easton, whom he married June 27, 1947, survives.

Rev. Easton has been a pastor since 1954. He pastured a church in Newhall, W. Va., and was a Christian Education principal for three years in Seymour, Bloomington, and Rockford, Ill. In his later years, he was the pastor of the Bible Baptist Church in Paragon. He also worked for Bender Lumber in Martinsville and Bloomington.

He was a member of Baptist Fellowship Church in Trafalgar and a 1945 graduate of South Bend Central High School and a 1954 graduate of Baptist Bible College in Springfield, Mo.

He was a World War II veteran, serving as a Navy Seaman 1st Class.

He enjoyed preaching, teaching, reading, witnessing and visiting.

Other survivors include two sons, Craig Easton, Cleveland, Ohio, and Kevin Easton, Princeton, Ind.; two daughters, Vicki Merida, Mooresville, and Gale Sutphin, Augusta, Ga.; a sister, Ruth Ann Norton, South Bend., 11 grandchildren, and 10 great-grandchildren.

A sister, Muriel Chriest, also preceded him in death.

A graveside service will be 2 p.m. Saturday at Nebo Memorial Park Cemetery in Martinsville. The Rev. Mike Sutphin will officiate.
12/22/2021 DEC
Click here to see Donald Lee's last Profile entry.