In Memory
Robert Eugene Dunbar - Class Of 1945 VIEW PROFILE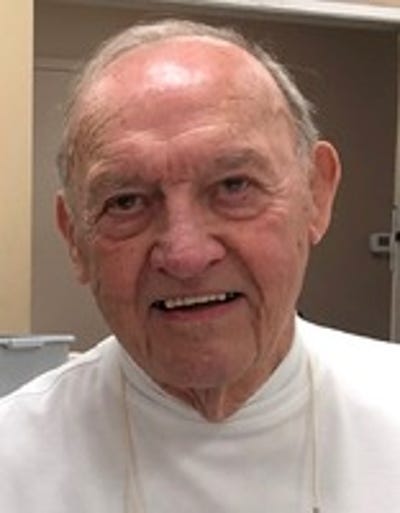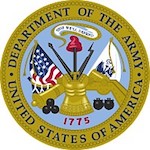 Robert "Bob" Eugene Dunbar, Sr.
Robert "Bob" Eugene Dunbar, Sr., 94, South Bend, Indiana, passed away peacefully of natural causes while being comforted by family on November 29, 2021.
Born June 11, 1927, in South Bend, where he lived most of his life, he was the third child of Ruth Elizabeth (Josephson) and Edward Geer Dunbar, Sr.
Bob was a graduate of South Bend Central High School. He attended Indiana University Bloomington, where his studies were briefly interrupted when he enlisted in the Korean War from 1950-1952.
Following the war, Bob finished his bachelor's degree in Business and Marketing and began his professional career at Reynolds Aluminum in Louisville, KY. Eventually, he became a real estate broker and co-owner of McNulty Dunbar Realty.
Bob is a former president of the South Bend Mishawaka Board of Realtors and a longtime member of the Elks Club, Morris Park Country Club, and Phi Kappa Psi Fraternity.
Bob married Margaret Mary Voorde on December 31, 1953 and she preceded him in death January 8, 1971. He is also preceded in death by his parents, sons Donald C Dunbar and Robert E Dunbar, Jr., his brother Edward G Dunbar, Jr., and his sister Eileen Snell.
Bob is survived by his sister, Dorothy Russelburg, daughter-in-law Linda H Dunbar (Robert E Jr.), sons John P Dunbar (Maryclare Cressy) of Mishawaka, IN and David B Dunbar (Sandy Bruns) of Westfield, IN, daughters Mary R Dunbar (Jim Thornburg) of South Bend, IN and Martha D Krull (James) of Fishers, IN. He is also survived by his three stepchildren, Thomas B McNulty (Charlene), Carol B Loeffler, and Kathleen C Miller from his second marriage to Charlotte J Armstrong McNulty, as well as by his 13 grandchildren, 5 great-grandchildren, and many nieces and nephews.
Bob generously donated his body to the Anatomical Education Program at Indiana University School of Medicine. His gift will contribute to the advancement of health science education in the state of Indiana. Those who decide to bequeath their bodies to the health sciences, like Bob, have made a significant contribution that benefits the quality of life and care for the living.
Bob loved life! His family and friends were his passion. He enjoyed golf, reading, crossword puzzles, dancing, and a good party, which he could always find somewhere. He made friends with everyone he met and knew no strangers. He will be missed by many.
Per Bob's wishes, there will not be a funeral service. The family will have a private family gathering later.
In lieu of flowers, memorial donations may be made to: IU Anatomical Education program (635 Barnhill Dr. Room MS 304, Indianapolis, IN 46202), South Bend Elks Lodge #235 (3535 W McKinley, South Bend, IN 46615), or the charity of your choice.
Posted online on December 12, 2021
Published in South Bend Tribune
12/15/2021 EJS
Click here to see Robert Eugene's last Profile entry.