In Memory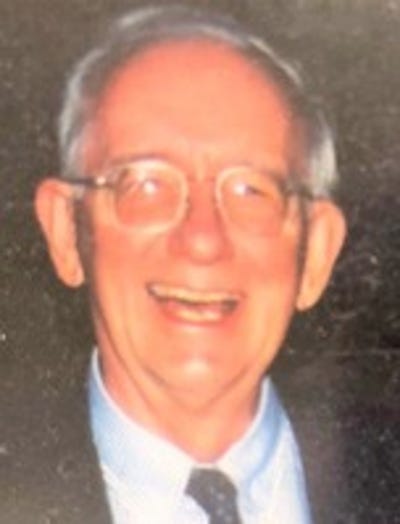 Dr. Richard W. Cortright
Pompano Beach, FL - Dr. RICHARD W. CORTRIGHT (Age 94) Of Pompano Beach, FL passed away on November 2, 2021. Dick was born September 6, 1927, in South Bend, Indiana, as the only child of Ray and Marie Cortright, and spent most of his career in the Washington, DC area, where he raised his family.
Dick received his bachelor's degree from the University of Michigan in 1948. He subsequently received his master's degree in linguistics at Indiana University in 1950 and his EdD from American University in 1967.
Dick's earliest professional work was with the global literacy campaign of Frank Laubach, whom he joined in the early 1950s. Dick and his wife Mabel, whom he wed in 1954 in Gary, Indiana, traveled with the Laubach Literacy Fund throughout India, Pakistan, Sudan, and the Philippines. Their mission was to establish literacy programs for some of the most destitute and remote people on earth. This work proved to be among Dick's proudest professional achievements. Dick had a unique gift for learning languages quickly, and this ability served him very well during his years abroad. Upon returning to the US, Dick took a job at Knox College in Galesburg, Illinois, teaching courses on adult education, and then joined the faculty of Baylor University in Waco, Texas to teach similar courses. Dick rejoined Frank Laubach with the Laubach Literacy Fund and moved to Washington in 1961, and a few years later joined the National Education Association, where he spent the bulk of his career. His primary roles at NEA were helping direct the Professional Development Program, adult literacy, and international efforts.
Following his retirement, Dick pursued various volunteer work, including recording books for the blind. Dick loved classical music, especially opera. Relaxing on a Saturday afternoon and listening to a recording of La Boheme or to a live broadcast from The Metropolitan Opera Company were among his fondest activities. In fact, Dick passed away while listening to La Boheme.
Dick was closely associated with the National Cathedral, where his sons were choristers during the 1960s and 70s and his daughter one of the cathedral's first female acolytes. He himself served as an usher at the Cathedral for many years. Dick was predeceased by his Mabel and by his second wife Brigid, whom he wed in 1974. He is survived by his sons Richard Jr., Christopher, and Alexander, his daughter Amy and stepson Sean McVity, as well as by ten grandchildren. Funeral services will be held at a later date.
Posted online on November 12, 2021
11/12/2021 EJS
Click here to see Richard W's last Profile entry.