In Memory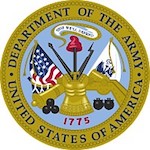 FLOYD CATTERLIN
Nov. 4, 1926 - Feb. 2, 2007
LAPORTE - Mr. Floyd J. Catterlin, 80, died Friday, Feb. 2, at 3:40 p.m. in St. Anthony Memorial Health Center, Michigan City, with his family at his side.
The funeral Mass will be conducted at 10:30 a.m. (CST) Tuesday, February 6, in Queen of All Saints Catholic Church, with Rev. John Hogan. Burial will be conducted at St. Stanislaus Cemetery. Visitation will be at Carlisle Funeral Home on Monday, February 5, from 3 to 7 p.m. (CST), with a wake service to be conducted at 5 p.m. Visitation will also be conducted in Queen of All Saints on Tuesday from 10 a.m. until the time of the Mass.
Mr. Catterlin was born on November 4, 1926, in South Bend, Indiana, to Floyd J. Catterlin and Emma D. (Nabicht) Catterlin, both of whom preceded him in death.
On September 29, 1946, he married Ruth Ganser. Mrs. Catterlin survives in LaPorte. Also surviving are his daughter, Karen (Chuck) Ellison of LaPorte; his son, Kurt (Betty) Catterlin of Michigan City; six grandchildren, Katherine and Brian Ellison, and Kurt Patrick, Michael, Thomas and Mary Catterlin. Also surviving is his sister, Virginia Piech of South Bend.
He was preceded in death by his sister, Geraldine Guy.
Mr. Catterlin graduated from Central High School in South Bend, Indiana, in 1944. He often would ride to school with John Wooden who later was the coach of the UCLA basketball team.
After high school Mr. Catterlin served as sergeant major at Headquarters Headquarters Command in Italy during World War II. He earned his Executive MBA from the University of Notre Dame. In 2001 he retired as president/owner of City Supply, Inc., after 22 years. Prior to this, he was the general manager of Mid City Supply Inc. in Elkhart, and was a salesman for AmStan Supply. Mr. Catterlin was a member of Queen of All Saints Catholic Church where he was also a member of the Knights of Columbus. He was the past president of the Michigan City Rotary Club and the Central Wholesaler Association. He served on the board of directors for the American Supply Association, LaPorte County United Way, Michigan City Chamber of Commerce, Michigan City Catholic Federal Credit Union and the Michigan City YMCA. He was also a member of many other organizations including Veterans of Foreign Wars #2536, the Unity Foundation, and the Notre Dame University Club. Memorial contributions may be made to the Michigan City Salvation Army, to the Open Door Health Center or to Catholic Charities. To view the online tribute, sign the guestbook and leave condolences, visit carlislefh.com.
Published by South Bend Tribune on Feb. 4, 2007.
01/11/2023 EJS
Click here to see Floyd James' last Profile entry.