In Memory
George Burt Ford - Class Of 1941 VIEW PROFILE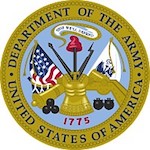 George Burt Ford
SOUTH BEND - George Burt Ford, 85, of South Bend, died at 12:15 a.m. Wednesday, November 19, 2008 in Dujarie House at Holy Cross Village, Notre Dame, IN following an extended illness. Mr. Ford was born October 1, 1923 in South Bend to the late George W. and Florence (Burt) Ford and was a lifetime area resident. He was always known as Burt.

On June 12, 1948 in South Bend he married Charlotte Kupferer, who survives. Also surviving are two daughters, Victoria Ford (Shawn Johnson) of Seattle, WA and Charlotte Ford-Gray (Thomas) of Napa, CA; two sons, John B. Ford of Mishawaka, IN and George H. Ford (Sonia) of Cookeville, TN; and four grandchildren, Carolyn Penn (Donald) of Indianapolis, IN, Abigail Sywyk of Visal ia, CA, Sarah Sywyk of Napa, CA, and David O. Ford of Denver, CO.

He was preceded in death by a sister, Annette F. White.

As a youth he was a Boy Scout and achieved the Eagle Scout award. He was a graduate of South Bend Central High School, Class of 1941. He was a veteran of the U.S. Army during World War II with the 94th infantry division, serving in France and Germany. He graduated in 1949 from Purdue University with a BS, where he affiliated with Phi Gamma Delta Fraternity and earned the Tau Beta Pi engineering honorary, and from Indiana University in 1949 with an LLB, where he served on the Law Journal earned the Order of the Coif and Phi Delta Phi honoraries. He was a partner in the law firm of Jones Obenchain, LLP. He joined the firm in 1949 and retired in 1994, but continued to serve as counsel to the firm until 2003. During his professional career he represented numerous area businesses including The National Bank and Trust Company and its successors, Shippers Dispatch, Koontz-Wagner Electric Company, and the South Bend Community School Building Corporation. He was also an advisor to registrants of the Selective Service System. He was a member of Signal Point Club, Niles, MI and a very active member of First Presbyterian Church, South Bend, where he served as an elder and trustee. He was very thankful for his many valued friends and family, but especially his grandchildren.
07/21/2022 EJS
Click here to see George Burt's last Profile entry.