In Memory
Chester Marion Everly - Class Of 1941 VIEW PROFILE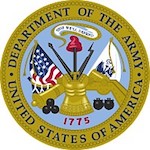 Chester Marion Everly
March 20, 1923 - Jan. 26, 2003
Chester M. Everly, 79, residing on Wall Street, South Bend, Ind., passed away following a long struggle with pulmonary fibrosis on Sunday evening, Jan. 26, in his home.
He was born March 20, 1923, in Dugger, Ind., as the son of Sylvester and Anna Mabel (Eaves) Everly, and had lived in the South Bend community all of his life. On April 27, 1946, in Oak Park, Ill., he married Ethel Maurine Urbin. She preceded him in death on April 30, 1995. He was also preceded in death by a son, Robert Everly on Jan. 26, 1992; three sisters, Esther Lorraine Everly, Violet Elizabeth "Jeri" Kubsizak and Bernice Kertai; and by a brother, Donald Everly.
He is survived by his daughter, Cindy (Donald) Horvath of South Bend, with whom he made his home; his two sons, Kent (Karen) Everly of South Bend and Ray Gene (Cheryl) Everly of Robinson, Ill.; a stepdaughter, Charlene Rosheck of South Bend; a sister, Jean Riley of Niles, Mich.; a sister-in-law, Geraldine Urbin of South Bend; seven grandchildren, Kim (Ryan) Jones, Kris (Ron) Vincent, Douglas (Chrissy) Horvath and Bridget (T.J.) Henry, all of South Bend, Kara (Ron) Kaser of North Liberty, Ind., Kelly (John) Pickens and Mark Rosheck, all of Mishawaka, Ind.; and by 11 great-grandchildren, Taylor and Brooke Jones, Kirk and Nathan Vincent, Anthony Kaser, Kaleigh, Sarah and Adrianna "Addie" Pickens, Filomena "Pheobe" Horvath, and Ryan and A.J. Rosheck.
Mr. Everly retired in 1985 from Eslinger Furniture Store in South Bend following 10 years of service. He was formerly employed with Baer's Home Outfitters in South Bend for 33 years. He served his country in the U.S. Army during World War II. He was a member of American Legion River Park Post #303, Disabled American Veterans, and was a former member of South Bend Moose Lodge #58.
Services will be at 10 a.m. Thursday, Jan. 29, in the Palmer Funeral Home-River Park Chapel, 2528 Mishawaka Avenue, South Bend. Rev. Don R. Francis will officiate. Burial will follow at Riverview Cemetery. The family will receive friends from 2 to 8 p.m. today in the Palmer Funeral Home-River Park Chapel.
Contributions in memory of Chester M. Everly may be made to the American Lung Association, 300 North Michigan Street, South Bend, IN 46601.
07/19/2022 EJS
Click here to see Chester Marion's last Profile entry.