In Memory
Bette Kathleen Barnum (Ives) - Class Of 1941 VIEW PROFILE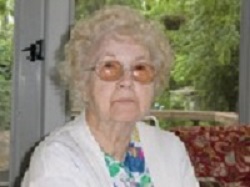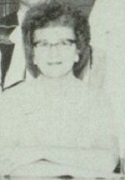 12/28/2021 Information from Carol Ives May,. JFC
Deceased Classmate: Bette Kathleen Barnum
Date Of Birth: June -15-1923
Date Deceased: July-26-2010
Age at Death: 87
Cause of Death: Congestive Heart Failure
Classmate City: Arlington Heights
Classmate State: IN
Classmate Country: USA
Was a Veteran: No
Survived By:

Bette married a fellow classmate James K. Ives.
Bette Kathleen Ives

Born: Fri Jun 15, 1923
Died: Mon Jul 26, 2010

Bette K. Ives, 87, residing in Glenview, IL formerly of South Bend, IN passed away Monday, July 26, 2010 of congestive heart failure at her daughter's home in Glenview. She was a homemaker and also worked at Lerner's clothing store and in the Adam's High School cafeteria. During World War II she worked at Ball Band factory in Mishawaka. Bette was born on June 15, 1923 in South Bend, IN to Roscoe Eugene and Alma Ellen (Fritz) Barnum. On May 28, 1943 in South Bend she married James Keith Ives, who preceded her in death on January 16, 1992.

Mrs. Ives is survived by her daughter, Carol (husband, Joe) May of Glenview IL; two sons, Larry Keith (wife, Michelle) Ives of Mishawaka and Randy S. (wife, Charlene) Ives of South Bend; and nine grandchildren, Kate (husband, Dan Puccini) May, Dan May, Andrew May, Ben May, Ryne Turley, Darren Turley, Grant Wort and Ben Wort. Bette is also survived by three nephews, Ronn Ives of Virginia Beach, VA, Bruce Ives of Aurora, CO and Robert Avirett of Woodlands, TX. She was preceded in death by a grandson, Corey Matthew Cranmer; sister, Juanita Avirett of Meridian,Texas; her brother, Eugene Barnum; and her dear friend and companion, Joseph Papp who died on January 8th 2010.

Bette loved to dance and was an excellent tap and square dancer. Another of her passions was camping. She graduated from South Bend Central in 1941.

Graveside services and interment will be held at 1:00 PM Thursday, July 29, 2010 at Fairview Cemetery, Mishawaka, IN. Rev. Tim Stewart of the Church of Christ will officiate.

Palmer Funeral Home-River Park, South Bend is assisting the family with arrangements. Online condolences may be made to the family at www. palmerfuneralhomes.com.
04/24/2022 DEC
Click here to see Bette Kathleen's last Profile entry.