In Memory
Thomas Bartholomew - Class Of 1954 VIEW PROFILE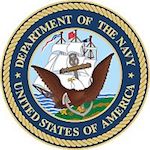 Thomas C. "Bart" Bartholomew
March 23, 1936 - Dec. 17, 2009
SOUTH BEND - Thomas C. "Bart" Bartholo-mew, a retired U.S. Navy commander, died December 17, 2009, near his home in Whitney, Texas.
A funeral service was held on Monday, December 21, 2009, at the Im-maculate Heart of Mary Catholic Church in Abbott, TX, with Father B. George officiating. Interment was held on December 24, 2009, at The Dallas-Fort Worth National Cemetery in Dallas. He was born in South Bend on March 23, 1936, to Dr. Paul C. and Agnes Bartholomew.
An Eagle Scout, Bart graduated from South Bend Central High School and the University of Notre Dame with a bachelor of science degree in mechanical engineering. He began his service as a naval officer in 1958. After receiving his wings in Pensacola, Florida, he served his country in the United States, the Far East and Europe. He retired from the U.S. Navy in 1979, completing his tour of duty with an assignment in Dallas.
Bart and his wife of 47 years, Cathy, moved to the Whitney area in 1999 after he retired from Bank of America. He and Cathy enjoyed traveling, volunteer work, and spending time with friends and family.
He is survived by his wife, Catherine Beck; daughter, Ann; son, Paul; granddaughter, Jennifer, currently serving as an active-duty Navy airman; and by a brother, Bob. The family requests that any donations be made in Bart's name to a charity of the donor's choice.
Published by South Bend Tribune from Jan. 12 to Jan. 13, 2010.
01/02/2023 EJS
Click here to see Thomas' last Profile entry.