In Memory
William Thomas Fabrycki - Class Of 1954 VIEW PROFILE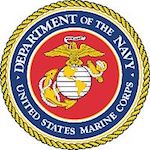 Fabrycki, William
1936 - 2019
William Fabrycki born June 19, 1936 in South Bend, Indiana and died June 22, 2019 in Columbus, Ohio, where he lived for many years. He had just turned eighty-three years old. His parents, both deceased, were Leona and Richard Fabrycki. He is preceded in death by his daughter, Crista Chadwick. Mr. Fabrycki is survived by his daughter, Leanne (Anthony) Ross; grandchildren, Maggie Palsgrove, Katherine Ross, Clara Ross and Jack Chadwick. His sisters are Jane Fabrycki and Emily (Thomas) Reed. His special nephew is Martin Reed, his special friend, Marjory McCormick of Columbus. After graduating from South Bend Central High School, he joined the US Marine Corp., where he achieved the rank of Sergeant. He served in the Korean Conflict. He then studied at Ball State University in Muncie, Indiana, earning a master's degree in Art History. He also earned a master's degree in playwriting from Governors State University. He taught art history at Joliet Jr. College, from which he retired, and other institutions, including St. Mary's College in South Bend. Mr. Fabrycki was a man of great talent: he acted, painted, wrote plays and poetry; his poems are what he was particularly known for in Columbus. A graveside service will take place at 10:00am on Thursday, June 27, at Lithopolis Cemetery, 4365 Cedar Hill Rd NW, Lithopolis, OH 43136. Arrangements by DWAYNE R. SPENCE FUNERAL HOME, Canal Winchester, OH. Online condolences may be found at www.spencefuneralhome.com.
Published in The Columbus Dispatch on June 24, 2019
06/24/2019 JFC
Click here to see William Thomas' last Profile entry.