In Memory
David Eugene Baim - Class Of 1950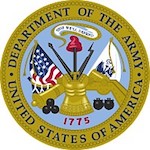 David E. Baim

Muncie - David E. Baim, 89, passed away Thursday afternoon, December 10. 2020 at Westminster Village in Muncie.

He was born December 12, 1930, in Mishawaks, to Irving and Genevieve (Kunce) Baim.

David was preceded in death by his parents; his wife, Betty Baim in 2019; brother, Ronald J. Baim; and sisters, Virginia R. Lyon, and Beverly Rubin.

On June 26, 1955, David married Betty J. Isza in South Bend.

David is survived by a daughter, Judith A. Baim, Cleveland, OH, two sons, Douglas E. Baim (Leslie), Yorktown, and Gregory A. Baim, (Becky Williams), Economy; grandchildren, Nathaniel D. (Becky) Baim, Laura (Nick) Casey, and Ezra Kite (Katie Grau); five great grandchildren; sister-in-law, Eleanore R. Wheeler, Mountain Home, AR; brother-in-law, Robin Lyon, Spring, TX; sister-in-law, Irene Baim, Mishawaka; along with many nieces and nephews.

David graduated from South Bend Central High School in June, 1950. During his high school years, he was on the wrestling team that won the Indiana State Championship in 1950. Also, he was on the football team that won the Indiana State Championship in 1948.

He served his country in the United States Army during the Korean Conflict. David was based at Schofield Barracks, Hawaii, and in Germany. He was inducted on January 14, 1952, with an Honorable Discharge on December 16, 1953.

David was co-owner of Baim's Wholesale Meats and Baim's Meat Palace in Granger, IN. After closing that business, he owned and operated D & B Repairs in South Bend.

He was a life member of the following organizations: American Legion Post 50, South Bend; Veterans of Foreign Wars, Post 360, Mishawaka; Mishawaks Lodge No. 130; Free and Accepted Masons, Mishawaka, being the recipient of an Honorary Past Master Degree; Ancient Accepted Scottish Rite of Freemasonry, Valley of South Bend; Royal Arch Masons, Mishawaka /Osceola Chapter 83.

Mr. Baim was also a member of the Loyal Order of the Moose #599, Elkhart, IN; Order of the Eastern Star, Chapter 569, South Bend. David served the Order of the Rainbow for Girls in Indiana on the former Advisory Board of Mishawaka Assembly No.2; Grand Chairman, District 2, and Grand Lecturer, Districts 1 and 2.

In his younger years, David enjoyed working with his sons in the Muessel School Cub Scout Pack 303, and then traveling to gun matches/competitions with Doug and Greg. He also enjoyed hunting and fishing at nearby Michiana Lakes.

Private family services were held.

12/13/2020 JFC