In Memory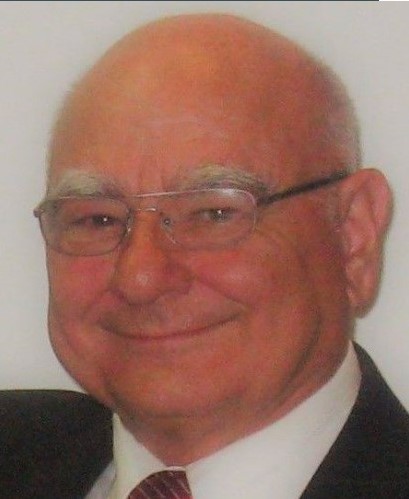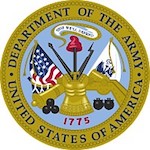 Pietro Agostino
1933 - 2022
Pietro "Peter" Agostino of South Bend passed away on May 23, 2022, surrounded by his family; he was 88.
Pietro was born June 29, 1933, in Gerace, Reggio di Calabria, Kingdom of Italia, the son of Giovanni Giuseppe Agostino and Paola Aversa. As a U.S. citizen, Pietro moved to the United States in 1949 where he joined his older brother Francesco and his Aunt Filomena and Uncle Carmelo Scoleri. He attended Central High School in South Bend where he participated in a variety of activities including wrestling and drama club and worked a number of part-time jobs. He would get a kick of telling others he was a soda "jerk" at Clark's Restaurant. He graduated in 1952 and then attended the University of Notre Dame. He was drafted into the U.S. Army and sent to Germany where he served in military intelligence assigned to the OSS. He received the National Defense Service Medal. Upon his return, he finished his degree in accounting from the South Bend College of Commerce and obtained his professional license. While going to college, Pietro worked a number of part-time jobs including in the Studebaker brake division where he became shop steward and also worked for the Portage Township Assessor. Pietro began his accounting career working for then Price Flatley Accounting, and later began a partnership with Al Joachim. Pietro eventually started his own accounting practice which he continued until retiring in 1996. In 1982, Pietro and his family bought the Whistle Stop Restaurant in South Bend which his wife and sons ran until they sold the restaurant when his sons finished graduate school. He was a long-time member of the Indiana Society of Public Accountants and National Association of Tax Consultants. During the 1950s and 1960s, Pietro hosted the Italian hour on WSJV radio every Sunday. He also participated in several productions of the South Bend Civic Theatre. He helped found and manage the former Columbus Club on Franklin Street in South Bend. Pietro served as a long- time Democratic Precinct Commiteeman and worked on many political campaigns, often with his good friend Ideal Baldoni.
In 1959, Pietro visited Italy and at his mom's recommendation he married the girl next door, his love, Teresa Romano. Together they raised four sons. Pietro enjoyed helping others especially fellow Italians. He began working with the Italian government in 1957. This resulted in his becoming the Italian Consular Agent for the State of Indiana in 1979, whereby he assisted Italian immigrants with matters dealing with the Italian government, travel to or legal issues in Italy as well as assisting many businesses and universities with matters in Italy. He was instrumental in helping many local immigrants to come to this area and then achieve their residency or citizenship. They often affectionately referred to him as "Don Pietro." With the help of his friend, Congressman John Brademas, he had several bills passed in Congress to make some corrections in the immigration laws which made it unnecessarily difficult for certain families including those with handicapped children. He belonged to many clubs and organizations including the Sons of Italy, National Italian American Foundation, Calabrese in America, Italian American Heritage Society of Notre Dame/Michiana (Cofounder, Board Member and recipient of the Columbus Award), American Legion Post 50 (past vice commander and longtime auditor). He was instrumental in the restoration of the Chapel in the Woods at Camp Atterbury built by Italian POWs being held in Indiana during World War II. He was also active in the Indiana Statewide Celebration of the 500th Anniversary of Columbus' discovery of the New World. In 1993, Pietro received the states' highest honor, the Sagamore of the Wabash from then Gov. Evan Bayh. In 2017, he and his family received a special commendation from the House of Representatives of Massachusetts.
No matter whether in business or life, he always liked a good challenge. Aside from helping others, Pietro loved spending time with family and friends, often at family Sunday dinners. He enjoyed making wine and playing Italian cards, a tradition he passed on to his sons and grandchildren. In the 1970's, he and his brother began a tradition of a large Fourth of July picnic which grew into a gathering of 300 people which transitioned into the Ferragosto picnic for the IAHS. Through all his endeavors, Pietro made many friends throughout the United States and the world and would often try to visit many of them. Pietro and Teresa traveled throughout the United States including Alaska and Hawaii. They also visited a number of countries including Australia, Argentina, Uruguay, Switzerland, New Zealand and of course many trips to Italy. They often wintered in Delray Beach, Florida, where they gathered with childhood friends and family. He was a longtime parishioner of Holy Cross Church in South Bend where he served as an usher for many years.
Pietro was preceded in death by his parents, Giovanni and Paola, his sister Maria, brother Francesco and sister-in-law Beatrice and brothers-in-law Francesco Lacopo, Antonio Monteleone and Antonio "Gibbi" Aversa. Pietro is survived by his wife, Teresa; sons Peter John (Kathy) Agostino, Joseph Frank Agostino, Michael Anthony (Jeanne) Agostino and Frank James (Rosa) Agostino; grandchildren, Peter George Agostino, Gabriella Agostino, Jennifer (Andrew) Besemer, Christopher Agostino, John Agostino, Anthony Agostino, Julia Agostino, Peter James Agostino, Maria Agostino, Nicodemo Agostino, Michelangelo Agostino and Teresa Agostino; and great-grandchildren Oliver Agostino, Leif Agostino, Penelope Besemer and Nicholas Besemer; and sister Caterina Lacopo, brother-in-law Pasquale (Mary) Romano, sisters-in-law Carmela Monteleone and Francesca Aversa; and many nieces and nephews and their families.
A Mass of Christian Burial will be celebrated at Holy Cross Catholic Church, 1050 N. Wilber St., South Bend, Indiana, on Saturday, May 28, at 10 a.m. with entombment to follow in Highland Cemetery, South Bend, Indiana. Visitation will be on Friday, May 27, from 2 to 8 p.m. at Kaniewski and Sons Funeral Home, 3545 N. Bendix Drive, South Bend, IN 46628. A Rosary will be said at 7 p.m.
In lieu of flowers, donations may be made to the Italian American Heritage Society of Notre Dame/Michiana or to Holy Cross Parish. The family would especially like to thank Pietro's caregivers from Hospice of Michiana and Lisa from Home Instead.
Published by The Elkhart Truth on May 25, 2022.
08/22/2022 EJS
Click here to see Pietro's last Profile entry.