In Memory
John Jack Coquillard - Class Of 1946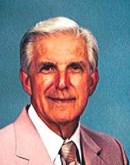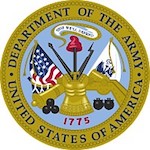 John "Jack" Coquillard

Dec. 26, 1928 - Oct. 10, 2018

SOUTH BEND, IN - John "Jack" Lewis Coquillard passed away at his home on October 10 from natural causes. Jack was born in South Bend, IN to the late Joseph and Grace (Pritzel) Coquillard. He grew up in South Bend, graduated from Central High School, and married his high school sweetheart, Shirley L. Kraus in 1947. Shirley preceded him in death on November 10, 2010.

Jack is survived by his two daughters, Gail (Gary) Moon of Fishers, IN and Karen (Eric) Brochhausen of South Bend. He is also survived by two grandsons, Douglas E. (Emily) Moon of Columbus, IN and Brian J. Moon of Noblesville, IN, and many nieces and nephews.

In addition to his wife, Jack was preceded in death by his stillborn first son, John L. Coquillard Jr. in 1952, and his second son, also John L. Coquillard Jr. in 2006, and his beloved cat, Casey, in 2016.

Jack proudly served his country during the Korean War. He was drafted in August of 1952. His mechanical skills served him well and after basic training he was sent to Fort Sill, Oklahoma for additional training at the Artillery Track Vehicle Maintenance School. In April of 1953 he shipped out and was stationed in Pusan, Korea with the 24th AAA Motor Pool as a diesel/generator mechanic. Jack was honorably discharged in July of 1954.

Jack was a natural and gifted mechanic. He first worked with his father repairing cars and then, in 1948, started working at H.G. Christman Construction Company. He started out as a truck driver and mechanic, working under his father-in-law, Clifford Kraus. When Cliff passed away in 1960 after a short illness, Jack took over Cliff's job as the yard/shop foreman and in the process joined the Operating Engineers Local 150. In addition to his shop responsibilities, Jack operated heavy equipment as needed on job sites. One of those job sites was the construction of the library at Notre Dame, where Jack ran the first tower crane used in South Bend. Jack retired from Christman's in 1990.

During his retirement, he worked part-time in his garage on the small tool repair business he started in the 1980's. He golfed whenever he could and enjoyed many a breakfast with his friends at the Cedar House (aka "The Spoon").

Jack's grandsons were fortunate to have "Big Guy" as their grandfather. Big Guy spent countless hours with them, teaching them to play golf, taking them to eat at The Spoon with his friends, and enjoying summers in the pool with them. His youngest grandson, Brian John Moon, carries on his name.

Jack helped Karen start her dog grooming business in his garage, building tables, tubs, whatever was needed and helping Karen set-up and take-down her equipment for years.

Jack and Shirley enjoyed many trips with their family...Disney World, Las Vegas, Phoenix, Palm Springs. They even went on a high school marching band trip to New Orleans with Brian, Gary and Gail!

Jack and Shirley were wonderful dancers and enjoyed many years of dancing with friends at the Moose, Turner's, the Eagles and the Elks. They loved to host pool parties and poolside family reunions.

When Shirley passed away suddenly in 2010, Dad showed his family how to carry on. He missed her terribly, but he never complained. Now we carry on as he did. We will miss you forever Dad and look forward to seeing you again in Heaven.

Visitation will be on Sunday, October 14 from 4-8 pm at Palmer Funeral Home, 2528 E. Mishawaka Ave., South Bend. Services will be on Monday, October 15 at 11 am at Palmer Funeral Home followed by internment at St. Joseph Valley Memorial Park, Granger, IN.

In lieu of flowers, and in honor of Jack's great love of animals, donations may be made to Resale to the Rescue, an organization dedicated to providing financial assistance to several local companion animal welfare and rescue organizations. Please send donations to 905 W. McKinley Ave., Mishawaka, IN 46545. Online condolences may be shared with the family at www.palmerfuneralhomes.com.

And as Jack liked to say, "Be good if you can't be nothin' else".