In Memory
J Kent Achterberg - Class Of 1957 VIEW PROFILE
Information from Sally Gnott 10/07/2018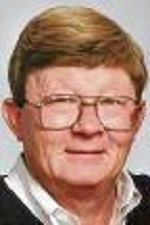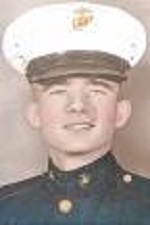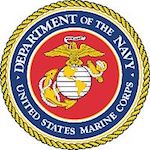 J. Kent Achterberg
Jan. 18, 1939 - June 14, 2014
OSCEOLA - J. Kent Achterberg, cherished husband, adored father and beloved grandfather, peacefully left for heaven on Saturday, June 14, 2014, after a courageous fight with a recent illness.
He is survived by his wife, Victoria; his children: Stephanie, Justin, Melissa, John, Jeremy and Katharine (Nicholas Getzinger); and his grandchildren, Kelsey, Alexis, Destaney, Brent, Kenton, Hunter and Keegan. He is also survived by a daughter, Dana and son, Daniel. Waiting for him in heaven are his faithful yellow lab, Duke, his father, John H. Achterberg, his mother, Anna Mae Achterberg (Perkins), his grandparents, Amandus & Caroline Achterberg, George & Eva Perkins and Ruby & Louis Allen, and his special Uncle Alvin and Aunt Helen.
J. Kent was born on January 18, 1939 to Anna Mae and John Achterberg. He grew up in South Bend, Indiana and as a child often eagerly traveled to the family farm of Amandus and Caroline Achterberg in Benton Harbor, Michigan. He was very proud of his German heritage. He also enjoyed many days at Leeper Park or eating ice cream in downtown South Bend with his precious "Nanny". He attended Madison Elementary School in South Bend and graduated from South Bend Central High School in 1957.
Upon graduating from high school a semester early he enlisted in the United States Marine Corps. He was stationed at Camp Pendleton in San Diego, California from August, 1957 until his discharge in August, 1959. He was honorably discharged as a Corporal (E-4). Once a Marine, Always a Marine. After leaving the Marine Corps, Kent returned to South Bend.
Throughout his adult life, he worked as a sales professional: from selling frozen foods on a route between South Bend and Chicago, to selling cash register equipment for National Cash Register, to becoming a car salesman at various dealerships in the area, to later becoming the first Fleet Manager at Jordan Volvo before retiring in 2003.
In 1973 he met Victoria Jasiewicz and they were united in holy matrimony on January 18, 1975 in the Chapel at the First United Methodist Church in downtown South Bend. They were blessed with just over 39 years of marriage and shared a home they proudly had built in Osceola, Indiana. They created six children together, all of whom he loved unconditionally, to continue his heritage. Kent loved history, reading, watching horror movies and his daily episodes of Judge Judy. He also enjoyed a good poker game or a trip to the casino. He was a collector of John Wayne "The Duke" memorabilia.
He loved and was proud to attend school functions and sporting events for his children and grandchildren. But what he loved most was spending time with his family, particularly the Sunday afternoon gatherings with his children and grandchildren. He was the giver of advice, the protector of his family and the rock of security. Kent will be laid to rest at Southlawn Cemetery in South Bend.
A private family service will be held on Saturday. Welsheimer Family Funeral Home and Crematory assisted the family with arrangements.

Kent, Dad & Grandpa - We are so proud and grateful to have had YOU as a Husband, a Dad and a Grandpa. No one will ever love us the way that you did. You are forever in our hearts. See you later.

Published in South Bend Tribune on June 18, 2014.
03/24/2022 DEC
Click here to see J Kent's last Profile entry.