In Memory
George Frederick Burke - Class Of 1952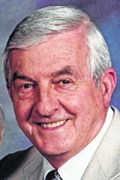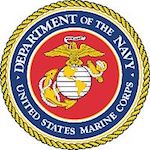 Central 1952 George Frederick Burke
March 5, 1934 - Dec. 16, 2017
SOUTH BEND - George Frederick Burke, honored husband, father and grandfather, went to be with the Lord on Saturday, December 16, 2017. The cause was a sudden heart attack that occurred while he was sleeping.
He was born in South Bend, Indiana, on March 5, 1934. He graduated from South Bend Central High School in 1952, and began college at DePauw University in Greencastle, Indiana. George immediately joined the Phi Psi Fraternity, where his natural skills as a leader, organizer and general charmer of people landed him as president of his pledge class. After his freshman year, he decided his attention and focus were being diverted by a preoccupation with activities and fun, so his incredible sense of self-discipline kicked in. He returned to South Bend where he studied accounting and math. World War II was over, but a grave conflict in Korea was underway. Before George was drafted, he elected to join the Marines to serve the country he loved with the best of the best. He was sent to Parris Island for boot camp, then appointed to the prestigious Honor Guard in Washington, DC, where he served on the Silent Drill Platoon. As a member of this elite precision drill team, George provided funeral honors for fallen comrades at Arlington National Cemetery and guarded President Eisenhower at Camp David. George left the military in 1956 to finish his education at Indiana University in Bloomington, graduating with a BS in Accounting in 1959. In 1961, George married Sylvia Donovan of Elkhart and raised a family. George spent his career working in the banking industry. He started out as Executive Vice President for the First National Bank of Elkhart, then moved to the suburbs of Chicago where he was President of Deerfield Federal, and then Tower Federal in South Bend. After retiring, George and Sylvia moved west, enjoying many homes and adventures in Arizona and Montana. He leaves behind his beloved wife of 56 years, Sylvia; his six children and their spouses: Julie, George Jeffrey (m. Kerry Cawthray), Jodie, Janie (m. Eric Miller), Jonathan (m. Laurie Lee) and Jennifer; and 11 grandchildren: Matthew, Lindsay, Natalie, Eric, Madelynne, Aubrey, Hannah, Victoria, Ryan, Collin and Daniel. He is also survived by his brother, Ronald of South Bend. His sister Bette preceded him in death as did his mother Effie and his father Fred.
Services will be held as follows: Visitation on Thursday, Dec. 21, from 5-7 pm at Hohner Funeral Home, 1004 Arnold Street, Three Rivers, MI 49093. A memorial service will be held at 11 a.m. on Friday, Dec. 22, at First Presbyterian Church of Three Rivers, 320 N. Main Street, Three Rivers. A lunch reception will immediately follow. George will be laid to rest at Riverside Cemetery in Three Rivers directly after, with an Honor Guard and his loved ones present.
In lieu of flowers, remembrances may be given in his name to the Pastor's Fund for the Poor and Homeless at the First Presbyterian Church of Three Rivers.
Published in South Bend Tribune on Dec. 20, 2017
jmc 20 dec 2017