In Memory
L Wayne Doyle - Class Of 1951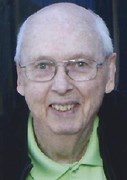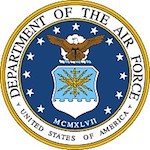 Central 1951 Lester Wayne Doyle
Sept. 18, 1933 - Jan. 22, 2018
SOUTH BEND - Lester Wayne Doyle, 84, passed away on Monday, January 22, 2018 in Memorial Hospital in South Bend.
Lester was born on September 18, 1933 in Buchanan, MI to William Lester and Hazel (Fish) Doyle. He was preceded in death by his parents.
On August 3, 1952 in Biloxi, MS, he married the former Barbara Rhodes; she preceded him in death on November 26, 2014. Surviving are a daughter, Vicki (James) Franks of Pottstown, PA; son, Ronald (Terry) Doyle of South Bend; five grandchildren, Adam, Eric and Matthew (Ashley) Franks, Elisabeth Higgins and Kristin Doyle; seven great-grandchildren; and a brother, Elmer (Linda) Doyle of Galien, MI.
Lester was a 1951 graduate of South Bend Central High School. He went on to serve in the United States Air Force. Lester was a mechanical designer at Dodge Manufacturing in Mishawaka for 22 years. He retired in 1995 from Bayer Ames Diagnostic in Mishawaka after 12 years.
Lester coached baseball at East End Little League in Mishawaka. He also enjoyed playing golf and was an avid photographer. While residing at Southfield Village in South Bend, he maintained the library, which Southfield is dedicating in his memory.
Visitation will be on Thursday, January 25 from 5 to 7 p.m. in Hahn Funeral Home. Funeral service will be on Friday, January 26 at 1 p.m. in the funeral home. Burial will follow in St. Joseph Valley Memorial Park, Granger.
To leave the family an online condolence, please visit www.hahnfuneralhomes.com.
Published in South Bend Tribune on Jan. 24, 2018
jmc 23 jan 2018