In Memory
Ronald L Deferbrache - Class Of 1951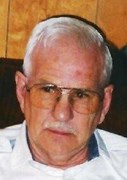 Central 1951 Ronald L Deferbrache
Apr. 18, 1933 - Oct. 22, 2017
SOUTH BEND - Ronald L. DeFerbrache, 84, of South Bend, IN, passed away at 11:15 a.m. Sunday, October 22, 2017 in his home, following a battle with cancer.
He was born on April 18, 1933 to the late Fredrick and Hazel (Dygert) DeFerbrache in South Bend, IN, and was a lifelong resident.
Ronald graduated in 1951 from South Bend Central High School, before enlisting with the U.S. Army, where he served his country until 1961.
Ronald was retired from the Bendix Corporation, where he was employed as a Design Engineer, for nine years.
On May 16, 1953, he married Marilyn M. Witucki at St. Stanislaus Catholic Church in South Bend, IN.
Ronald is survived by his loving wife of 64 years, Marilyn M. DeFerbrache; a daughter, Faith Ann (Chris) Moore of Lakeville, IN; two sons, Cory A. DeFerbrache of South Bend, IN; Cullin Robert (Jan) DeFerbrache of Indianapolis, IN; four grandchildren; 10 great-grandchildren; two sisters, Gloria Evon of California; Shirley Rajaski of South Bend, IN; and a brother, Warren DeFerbrache of Osceola, IN.
Visitation will be from 1-3 p.m. Friday, October 27, 2017 at Kaniewski Funeral Home, 3545 N. Bendix Drive, South Bend, IN, followed by a Catholic Funeral Service at 3:00 p.m. Cremation will follow.
To send online condolences, please visit www.kaniewski.com.
Published in South Bend Tribune on Oct. 25, 2017
jmc 25 oct 2017