In Memory
Loretta Bannon (Planck) - Class Of 1937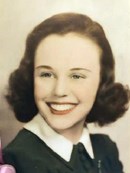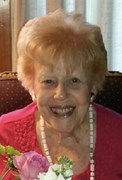 Central 1937 Loretta (Bannon) Musick Planck
June 25, 1919 - June 29, 2017
SOUTH BEND - Loretta Planck, 98, of South Bend passed away surrounded by her loving children on June 29, 2017.
She was born on June 25, 1919 in Crafton, PA to John and Margaret (Holycross) Bannon and moved to South Bend in 1922.
Loretta attended St. Joseph Academy for grade school and South Bend Central High School, graduating in 1937. While in high school she was active in many school organizations and was the lead in musical productions. She was the Vice President of Central High School's first elected student council.
Loretta married Julius J. Musick on October 4, 1941 at St. Patrick Catholic Church where she was a lifetime parishioner. She was a founding member of Service Guild, a service organization and was their president multiple times. She also served as an officer of Children's Dispensary. Throughout the years she belonged to Assembler's dance club, the South Bend Elks Club, and Morris Park Country Club. Loretta played in bridge clubs from high school into her 90's. She was an avid Notre Dame fan and a devout Catholic who prayed the Rosary daily. Loretta lived her faith and was an inspiration to her family and by all the lives she touched. Her positive loving demeanor was reflected in her beautiful smile.
For 35 years she was the owner of The Patrician Shop, a renowned maternity store on Mishawaka Ave.
Following Julius' death in 1969, Loretta married Rex W. Planck on November 25, 1978.
Loretta, the family matriarch, is survived by her loving children: Kathleen Borgmam (Larry) of Smyrna, DE; Gregory Musick (Nancy) of Largo FL; Mary Musick Jirasek of South Bend; and Julie Musick Dickey (Kelton) of Mishawaka. Also surviving are her grandchildre: Anne, Greg, and Peter Borgmam; Brian Musick (Kim); Kristin Musick Cheri (Mike); Kevin Musick ( Renee); Kelly Musick Gordon (Chris); Molly Jirasek; Katie Johnson (Mike); Margaret, Patrick, Johnny Dickey; and Bridget Dickey Meneghin (Louie). In addition her great-grandchildren are Julia, Sebastian, Kaysie, Rylie and Bobby Borgmam; Connor, Mason, and Peyton Musick; Christina and Brandon Cheri; Luke and Elliott Johnson; Avery and Louie Meneghin.
Loretta was preceded in death by her parents, John and Margaret Bannon and her siblings, Patricia Jordan (Cecil), John Bannon (Betty), Mark Bannon (Patye) and Barney Bannon (Peggy); her husbands, Julius Musick and Rex Planck; and her son-in-law, Joseph Jirasek.
VIsitation will be at the McGann Hay Funeral Home, 2313 E. Edison Road, South Bend, IN 46615 from 5 p.m. to 8 p.m. with the Holy Rosary being prayed at 7:30 p.m. on Thursday, July 6. A Mass of Christian Burial will be celebrated on Friday, July 7 at 10:00 a.m. at St. Patrick Catholic Church, 309 S. Taylor St., South Bend, IN 46601. To send condolences or for directions log onto: www.McGannHay.com. In lieu of flowers, Masses or contributions to St. Patrick's Church would be appreciated.
Published in South Bend Tribune on July 2, 2017
jmc 2 July 2017