In Memory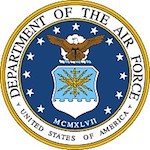 DONALD G. CHISZAR
July 15, 1931 - Nov. 9, 2007
SOUTH BEND - Donald George Chiszar, 76, of South Bend, died at 4:47 a.m. Friday, Nov. 9, 2007, at St. Joseph Regional Medical Center after complications arose from surgery. He was born on July 15, 1931, in South Bend, to Ida and Gabriel Chiszar. He married Bonnie L. Cheever on June 13, 1953, in Sulphur Springs, IN. She survives.
He was a 1949 graduate of South Bend Central High School.
He received his Bachelor of Science degree from Ball State Teachers' College in 1954. He received his Master of Science degree in Media Services, Curriculum and Supervision in 1960 from Ball State. He served in the United States Air Force as a Squadron Adjutant at Harlington Air Force Base, Texas, from 1954-56, where his duties included Administration, Pay, Security, Intelligence and Line of Duty Officer. He attended USAF Staff Management School in 1955 at Maxwell AFB, Alabama; and USAF Survival Training School in 1956 at Nellis AFB, Nevada. H
e was employed by School City of Mishawaka from 1956 through his retirement in 1996. He served as a geography and science teacher at LaSalle Elementary School from 1956-64; System Level Audio Visual Director, 1964-69; Coordinator of Federal Projects, 1964-69; Administrative Assistant for Instruction, which included oversight of all media, audio/visual and libraries, teacher recruitment, curriculum design, budget and personnel and served as Children's Museum Director, Chapter 2 Coordinator and Computer Coordinator; and Technology Coordinator and Coordinator of School System Level Media Library from 1985-96. He served on North Central Evaluation Teams at 10 state high schools from 1972-94; received the President's Award for the AudioVisual Instruction Directors-Indiana Association for Educational Communication and Technology in 1973; received the Service Award (AVID-IAECT) in 1975; received the Edgar Dale Award from the National Association for Educational Communication and Technology in 1976; and was honored by having a Mishawaka High School scholarship named for him in 1996.
He was a member of First Presbyterian Church, South Bend, where he served as an elder and trustee; the Mishawaka Kiwanis Club; the South Bend Press Club; and the South Bend Civic Theater.
Surviving with his wife are three children, Jeffrey (Barbara) Chiszar of Hayward, WI, Wendy (William) Venditelli of South Bend and Sean Harling Chiszar of Monticello, IN; five grandchildren, Dr. Hillary (Kent) Becker, M.D. of Rochester, MN, Heidi Keene, OTC of Fond du Lac, WI, Haley Keene of St. Paul, MN, and Schuyler Brett and Corby Harling Chiszar, both of Monticello, IN. A celebration of Don's life will be conducted at 1 p.m. Thursday, Nov. 15, 2007, at First Presbyterian Church, 333 W. Colfax Ave., South Bend, with the Revs. Don Neeley and Bruce Morrow officiating. The family requests that contributions be made to Redbud Trail Retreat, c/o First Presbyterian Church, in lieu of flowers. Welsheimer Funeral Home, South Bend, is handling arrangements.
Published by South Bend Tribune on Nov. 12, 2007.
01/04/2023 EJS
Click here to see Donald G's last Profile entry.