In Memory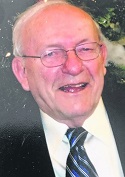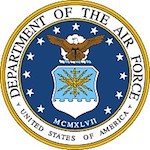 Jack R. Bland
Oct. 21, 1931 - Mar. 30, 2021

SOUTH BEND - Jack R. Bland, 89, died Tuesday, March 30, at Tanglewood Trace in Mishawaka.

Jack was born Oct. 21, 1931 in South Bend. He grew up on the east side of South Bend where he attended Perley Grade School and later South Bend Central High School.

He loved music and was an accomplished trumpeter in high school. He would sometimes play duets at home with his sister, Joan, who accompanied him on the piano.

He had a deep love for jazz and later in life classical music, especially guitar, taking classical guitar lessons as a young father of four sons.

He served in the U.S. Air Force and was stationed in Florida after marrying Rita M. Antkowski on Oct. 25, 1952 at St. Hedwig Catholic Church. They were married for 62 years before Rita died on April 17, 2015.

Together, they raised four sons, Mark, Kevin, Thomas P. (Karrie) Bland, of Spring Grove, Ill., and Terrence J. (Beth) Bland, of South Bend. Mark and Kevin proceeded Jack in death.

Jack has four grandchildren, Marcus, Michael, Joshua and Justin Bland.

Jack is also survived by his sister, Joan Williams, of South Bend, and a niece and nephews.

When Jack and Rita returned to South Bend, he joined the city fire department. Jack was later appointed fire chief, serving in the administration of Mayor Jerry J. Miller.

As chief Jack started the city's first paramedic program. And the department garnered national media attention when he worked with a local artist during the 1976 bicentennial to begin a program where residents volunteered to paint city fire hydrants as Minutemen.

He retired a captain from the fire department before becoming the director of fire safety at the University of Notre Dame where he served until his retirement.

Jack worked hard to modernize the university's fire department, working with architects and engineers to make sure campus buildings met the most stringent safety standards.

He also was a long time member of the South Bend Board of Public Safety.

Over the years, Jack developed a love for several other activities, including ice hockey where he coached his young children in the then-fledgling Irish Youth Hockey League. He was a devoted fly fisherman, even teaching himself how to tie his own flies. He was an active member the St. Joseph Valley Fly Fishermen and often traveled with fellow fly fisherman to a friend's farm in

Michigan to fish the Dowagiac Creek.

He was an avid golfer who during his retirement could often be found playing at Burke Golf Course on campus early in the mornings.

He was a voracious reader whose favorite topics included philosophy and history. As his eyesight failed him later in life, he turned to books on tape which he listened to frequently.

He was a fan of all sports Notre Dame and often reminisced about his love for baseball as a young man.

Kaniewski Funeral Home is in charge of arrangements. There will be a private rosary for family members on Friday, April 9 with visitation taking place from 4 to 8 p.m. that day.

A funeral Mass will take place at 9:30 a.m. Saturday, April 10, in the Crypt at the Basilica of Sacred Heart at Notre Dame. The Mass will be live streamed on YouTube at Sacred Heart Parish Notre Dame. The Rev. John Conley will officiate. Burial will follow at Highland Cemetery.

In lieu of flowers, please make a donation in Jack's name to the charity of your choice. Or go to a baseball game, play a round of golf, read a good book or go fly fishing in his honor.

The family would like to thank everyone at Tanglewood Trace and Heart to Heart Hospice for the love and care they showed Jack.
04/04/2021 JFC
Click here to see Jack Raymond's last Profile entry.