In Memory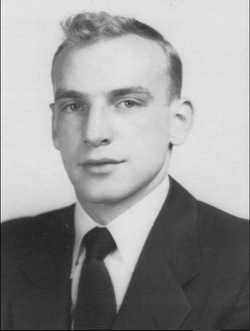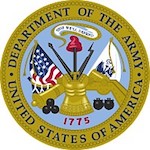 Charles Kring Beyrer
Nov. 24, 1931 - May 13, 1997

Charles K. Beyrer, 65, of LaSalle Avenue, died at 5:42 a.m. Tuesday in Hospice House following an illness.

Mr. Beyrer retired as General Manager of Business Communication Center in November of 1996 and had formerly been employed at Clyde Williams and Associates. He was born Nov. 24, 1931, in South Bend to Henny and Clarence K. Beyrer and was a lifetime area resident. On Feb. 28, 1959, in South Bend, he married Sandra L. Moritz, who survives. Also surviving are three sons, Thomas (Angie) Beyrer and Andrew (Deitra) Beyrer, both of Fishers, Ind., and William Beyrer of Atlanta, Ga; four grandchildren, Peyton and Alexandria Beyrer and Becca and Ryan Sawyer; his mother, Henny Beyrer of South Bend; and two brothers, John ''Jack'' Beyrer of Libertyville, Ill., and William Beyrer of Chambersburg, Pa.

Mr. Beyrer was a graduate of Central High School and Western Michigan University and served in the Army from 1952 to 1956. He was a past president of East Side Little League and had been very active with the Adams High School Soccer and Basketball teams and had kept statistics for both teams. He was a member and Deacon of Sunnyside Presbyterian Church and had been a member of South Bend Rotary and Elks Lodge #235.

Funeral services will be held on Thursday in Sunnyside Presbyterian Church at 11 a.m. with Rev. Harris Schultz officiating. Cremation will take place at Michiana Crematory with entombment to follow at Highland Cemetery. Friends may call from 2-4 and 6-8 p.m. today in the Welsheimer Funeral Home, 521 N. William St. In lieu of flowers memorial contributions may be made to Sunnyside Presbyterian Church or Hospice of St. Joseph County.

SOUTH BEND -- Charles Beyrer's association with the Adams High School soccer team lasted more than four times as long as his son Andy's time as player. For 17 years, Beyrer served as the team's scorekeeper and statistician.

He gave the team more than simply numbers, though; he gave it tradition and history through an annual team yearbook that he produced and a 1993 history of the team's first 12 varsity seasons.

"Memories and tradition were big for him," Adams soccer coach Jim Tallman said. "He wanted the kids in '94 to know as much about the kids in '84 as the kids in their own class. At Christmas time, he always tried to arrange a get-together for the alums in town."

Beyrer and his wife, Sandra, were married 38 years and raised three sons, Thomas, William and Andrew, all of whom Beyrer coached in Little League.

"He was competitive, but he wasn't competitive to the point where he wouldn't treat the rivals with respect," Sandra Beyrer said. "He could always go up to the opposing coach and opposing parents and say something gracious and positive to them."

Although Charles Beyrer received the 1996 Indiana Soccer Coaches Association's Allen Kattner Award for his "behind the scenes" work, Sandra Beyrer said her husband "liked to be in the background. He never wanted to take credit. He never wanted the recognition. He just liked doing."
03/12/2021 DEC


Click here to see Charles Kring's last Profile entry.