In Memory
Barbara Jean Cooper (Logan) - Class Of 1948 VIEW PROFILE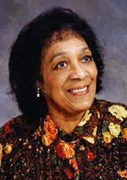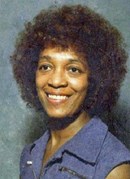 Central 1948 Barbara J (Cooper) Logan
Jan. 25, 1932 - June 27, 2017
SOUTH BEND - Barbara J. Logan, 85, lifelong South Bend resident, passed away at 4:05pm on Tuesday, June 27, 2017 surrounded by family at Memorial Hospital in South Bend. She was born on January 25, 1932 in South Bend and raised by Marie Cooper. She was double-promoted in school and graduated from South Bend Central High School in 1948 at the age of sixteen.
After high school, she worked multiple jobs to help support her family. She worked in Westville, IN, at the Norman Beatty Memorial Hospital as a nurses' aid. She also worked as a cocktail waitress at the Morris Inn, Oliver Inn, The LaSalle Hotel, and the Indiana Club where she met and married Earl Logan, who preceded her in death. Barbara took pride in being one of the first African-Americans to be employed by Roach-Appleton Company (RACO), where she retired after over 34 years of employment there.
She was baptized at an early age and was a lifelong member of (Greater) St. John Missionary Baptist Church in South Bend, where she remained a loyal and faithful servant and loved her church family. She was a member of multiple choirs over the years: Senior Choir, Gospel Course, and GSJ Mass Choir. She also loved her Sunday School Class (#11) and her teacher.
Barbara was a member of the South Bend VIP (volunteer police) for several years. She enjoyed bowling, gardening and collecting unicorn figurines. She also really enjoyed her police drama television shows (from the Kojak/Mannix era to the CSI/Blue Bloods era). She was a loyal watcher of Wheel of Fortune and Jeopardy; and, everyone knew not to call or interrupt her during The Young and the Restless!
Barbara is survived by three children, Earl Steven Logan, Duane Alex Logan and Angela Yvette (Les) Logan, all of South Bend; one brother, William (Barbara) Dukes of South Bend; three nieces, Christina Dukes of Fishers, IN, Tracy Dukes of Modesto, CA and Lisa Arrington of Oakland, CA; two nephews, Michael (Kim) Dukes of South Bend and Brian Dukes of Fishers; three grandchildren, Loren Jackson-Kelley, Lindsey Jackson and Shaquor Swanson; four great-grandchildren; many cousins, great-nieces and nephews; an amazingly devoted and loyal best friend/sister in Betty Carter, who remained by her side consistently; and additional special friends, Ruth Sanders and Dortha Miller. She was preceded in death by her mother; two brothers, Ronnie Dukes and Robert K. Sherron, Jr.; best friend, Eddie Jacobs; as well as her beloved dog, Sam, the Golden Retriever (whom she honored with well over 90% of his belly rub requests).
Funeral services for Barbara will be held at 1:00pm on Thursday, July 6, 2017 at the Greater St. John Missionary Baptist Church, 101 N. Adams Street, South Bend. Pastor Andre A. McGhee will officiate. Graveside services and burial will follow in Highland Cemetery. Friends may visit with the family for one hour prior to services on Thursday at the church. Palmer Funeral Home - West Chapel is assisting the family with arrangements.
Memorial contributions may be made to the Logan family in c/o Palmer Funeral Home. Online condolences may be left for Barbara's family at www.palmerfuneralhomes.com.
Published in South Bend Tribune from July 2 to July 5, 2017
jmc 2 July 2017
Click here to see Barbara Jean's last Profile entry.