In Memory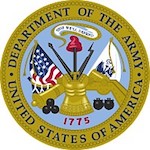 DANIEL LEE BOYD, M.D.
Daniel L. Boyd, M.D., 82, passed away Thursday, July 25, 2013, of a rare genetic blood vessel disorder, Rendu-Osler-Weber disease. Daniel was a graduate of South Bend Central High School. From there he obtained a scholarship to Indiana University in South Bend. He earned a B.S. degree from the University of Wisconsin, Madison in 1954. His post graduate studies led him to the University of Notre Dame and he earned his doctoral degree from the University of Indiana Medical School in 1961. Daniel was a Korean War war veteran.
Daniel taught and conducted research at Roudebush Veteran's Medical Center and taught at St. Vincent Hospital. Daniel was a member of Indiana State Medical Society, Indianapolis Medical Society, and the American Medical Association.
Daniel is survived by his sister, Leah Jones-Brose and brothers, Daniel Jones and Steve Jones.
A funeral service will be held on Monday, July 29, 2013 at Leppert Mortuary, Nora Chapel at 10:00 a.m. Entombment will take place in Resurrection Catholic Cemetery, Danville, IL.
In lieu of flowers, memorial contributions may be made to one's favorite charity, St. Luke Catholic Schools, or Hereditary Haemorrhagic Telangiectasia organization: HHT Foundation International, Inc. P.O. Box 329 Monkton, MD 21111. If you would like to sign the online guest book or send condolences to the family you may do so by visiting:
http://www.leppertmortuary.com

Published by The Indianapolis Star on Jul. 28, 2013.
01/03/2023 EJS
Click here to see Dan Lee's last Profile entry.