In Memory
Helen M. Beauchamp (Sheets) - Class Of 1948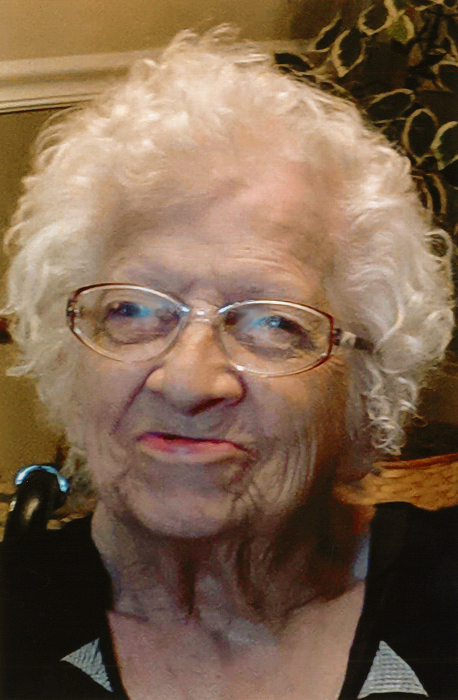 Helen M. (Beauchamp) Sheets
Helen M. Sheets, 91 years old, passed away at 2:20 p.m. on Sunday, May 30, 2021 at the Milton Home, South Bend. Mrs. Sheets was born on April 4, 1930 in North Liberty, IN to the late Virgil and Gertrude (Boone) Beauchamp. She has remained a lifelong area resident. On October 9, 1954 in South Bend, Helen and Michael F. Sheets were united in marriage. Her husband, Michael, preceded her in death on April 8, 2017. Also preceding her in death was her sister, Betty McClure; and two brothers, Bob and Wayne Beauchamp.
Mrs. Sheets is survived by her three children, Tom (Alice) Sheets of South Bend, Sharon (Al) Howe of South Bend, and Patty (Larry Perkins) Overmyer of South Bend; six grandchildren, Brandy, April, Angela, Jennifer, Chris, and Rachel; and thirteen great grandchildren.
Mrs. Sheets retired in 2000 from Fargo Assembly. She was a member of St. Matthew's Cathedral and was a graduate of Central High School in South Bend.
Graveside services will be held at 11:00 a.m. on Thursday, June 3, 2021 at Chapel Hill Memorial Gardens, Osceola. Burial will follow. A private visitation will be held. Palmer Funeral Home-Guisinger Chapel, South Bend is assisting the family.
In lieu of flowers, contributions in memory of Helen M. Sheets may be donated to Palmer Funeral Home, 3718 S. Michigan Street, South Bend, IN 46614. Online condolences may be offered to the Sheets family at www.palmerfuneralhomes.com
9/6/2021 EJS