In Memory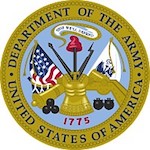 WILLIAM BALOK
June 26, 2011
SOUTH BEND - William E. Balok, 81, 1930-2011, passed away on June 26, 2011.
He was born in South Bend, Indiana, and graduated from South Bend Central High School in 1949, where he was coached by the legendary John Wooden. After graduating from the University of Notre Dame in 1953, he proudly served his country in the US Army as a Staff Sergeant.
He married Dorothy Lansdale in 1956 and was a lifelong resident of South Bend and wintered in Leesburg, Florida. He played and coached softball his entire life, playing until just a month before his death; most recently with the Battell Senior Center and Lakes at Leesburg Softball teams. He was a man of strong faith and a lifelong member of Holy Trinity Episcopal Church.
He was preceded in death by his parents, Michael Balok and Helen Bihary.
He leaves behind a loving family: wife, Dorothy; four daughters, Debra (David) Craft of Annandale, Minnesota, Diane Schaut of South Bend, Indiana, Donna Weiler of Fortville, Indiana, and Terri (Joe) Szalay of South Bend, Indiana; a brother, Jerry Balok of Bartlett, Illinois; seven grandchildren and one great-granddaughter.
Memorials may be made to Holy Trinity Episcopal Church, 915 N. Olive Street, South Bend, Indiana 46628. Family and friends may gather from 4-8 p.m. Thursday, June 30, 2011, in Kaniewski Funeral Home, 3545 N. Bendix Drive, South Bend, Indiana. Funeral services will be at 10 a.m. Friday, July 1, 2011, in Kaniewski Funeral Home. To send condolences online, please visit Kaniewski.com.
Published by South Bend Tribune on Jun. 29, 2011.
01/02/2023 EJS
Click here to see William E's last Profile entry.