In Memory
Mina Patricia Costin - Class Of 1943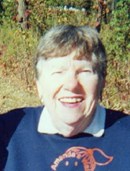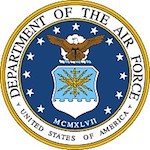 Central 1943 Mina P Costin
May 10, 1926 - March 11, 2017
GRANGER - Mina P. Costin was born May 10, 1926, in Pittsburgh, Pa., to James M. and Jane (Lowry) Costin. In 1934 her father, a newspaper man, was offered the position of sports editor of the South Bend News Times, and the family moved to South Bend. The family moved to Chicago when the News-Times ceased publication in 1939, but returned to South Bend in 1942 when Mr. Costin became sports editor of the South Bend Tribune. Mina graduated from Central Senior High School in 1943 and from Saint Mary's College in 1947. She then received a scholarship from the Columbia University Graduate School of Journalism, and graduated from there in 1948. Mina worked in South Bend until 1952, when she was commissioned a second lieutenant in the United States Air Force. She remained in the Air Force until 1967, achieving the rank of captain. Upon leaving the Air Force she moved to Washington, D.C., and was employed as a paralegal assistant in a law firm there while attending Georgetown University Law School. She obtained her law degree in 1975 and was admitted to the District of Columbia Bar in 1976. In 1978 she returned to South Bend as Director of Planned Giving at Saint Mary's College. After serving at Saint Mary's for three years she moved to Chicago, where she lived until 1991, when she retired from the real estate firm of Murdoch, Coll, and Lillibridge. Upon retirement she volunteered for service in the United States Peace Corps, and served in Hungary for two years as a high school English teacher. The rest of her life she spent in South Bend, acting as a volunteer for the Forever Learning Institute, the Northern Indiana Center for History, and Meals on Wheels. She was also an active member of St. Therese Little Flower Catholic Church and the English Connection.
Mina is survived by her sibling, Sister, M. Georgia Costin C.S.C. at St. Mary's; her nephew, Mike Costin (Ahnie) of Granger; sister-in-law, Anita Costin; and six nieces and nephews. She was preceded in death by a brother, James L. Costin.
A Memorial Mass will be celebrated at 1:00 p.m. today, March 15, 2017, in the Chapel at St. Therese Little Flower Catholic Church where friends may visit with the family from 12:30 until Mass at 1:00 p.m.
Memorial contributions may be made to Little Flower in Mina's memory. E-mail condolences may be made at www.welsheimer.com.
Published in South Bend Tribune on Mar. 15, 2017
- See more at: http://www.legacy.com/obituaries/southbendtribune/obituary.aspx?n=mina-p-