In Memory
Robert Joseph Freidline - Class Of 1959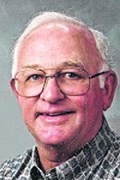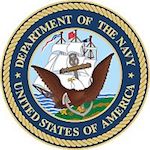 Central 1959 Robert Joseph Freidline
March 10, 1939 - Jan. 11, 2017
LOGANSPORT - Robert Joseph Freidline, 77, of Logansport, passed away Wednesday, Jan. 11, 2017 at Hamilton Trace Healthcare Center in Fishers.
Born March 10, 1939, in Winamac, Robert was the son of the late Joseph W. and Virginia S. (Burgess) Freidline.
On March 10, 1964, in Logansport, he was married to Rose Marie Davis, who preceded him in death August 31, 2001.
A 1959 graduate of South Bend Central High School, Bob completed his apprenticeship and acquired his journeyman's certification in 1963.
Bob served in the United States Navy during the beginning of the Vietnam War era.
In 2001, Bob retired from the Chrysler Corporation, where he worked as a pipe fitter.
Bob was an avid fisherman and hunter. He was a loyal Cubs fan as well as a New England Patriots fan. His quick wit endeared him to many as he was a joy to be around. Bob loved bird watching, especially his hummingbirds, and gardening.
Bob is survived by three children: Molly Conn of Fishers, Sheri Freidline of Logansport and Ted Freidline of Seymour; one half-brother Dan Goodman, TN; five grandchildren: Daniel (Adrienne) Benn, Lindsey Benn, Lily (Bryan) Adams, Abigayle Conn and Joey Freidline; three great-grandchildren: Aubrielle Legg, Kinsley Benn and Gracelyn Adams.
He was preceded in death by three brothers, Russel Freidline, Bill Goodman and Duane Brown.
A funeral celebrating Bob's life will be held at 10:30 a.m. Saturday, January 14 in Fisher Funeral Chapel, Logansport.
Pastor Tim McKaig will officiate at the service.
Burial, with full military honors by the US Navy and the Cass County Honor Guard, will follow in Mount Hope Cemetery. The Patriot Guard will present a flag display and escort.
Visitation will be held from 4:30-8:30 p.m. Friday, January 13 in the funeral chapel.
Memorial contributions may be made to the American Cancer Society or the Gideons International.
You may share condolences in his guestbook and view his video tribute at www.fisherfuneralchapel.com
Published in South Bend Tribune on Jan. 13, 2017
- See more at: http://www.legacy.com/obituaries/southbendtribune/obituary.aspx?n=robert-joseph-freidline&pid=183584479&fhid=16079&eid=sp_ommatch#sthash.voIQVnVW.dpuf